Cipla Foundation awards scholarships to students from Goa College of Pharmacy
Goa, December 5, 2019: In continuance of its efforts to promote quality education, Cipla Foundation, the social responsibility arm of Cipla Ltd, has partnered with the Goa College of Pharmacy for the first time to provide scholarships to deserving students from financially disadvantaged backgrounds. This partnership will help selected students with financial support towards their fees for various courses such as, Diploma in Pharmacy, Bachelor of Pharmacy and Master of Pharmacy.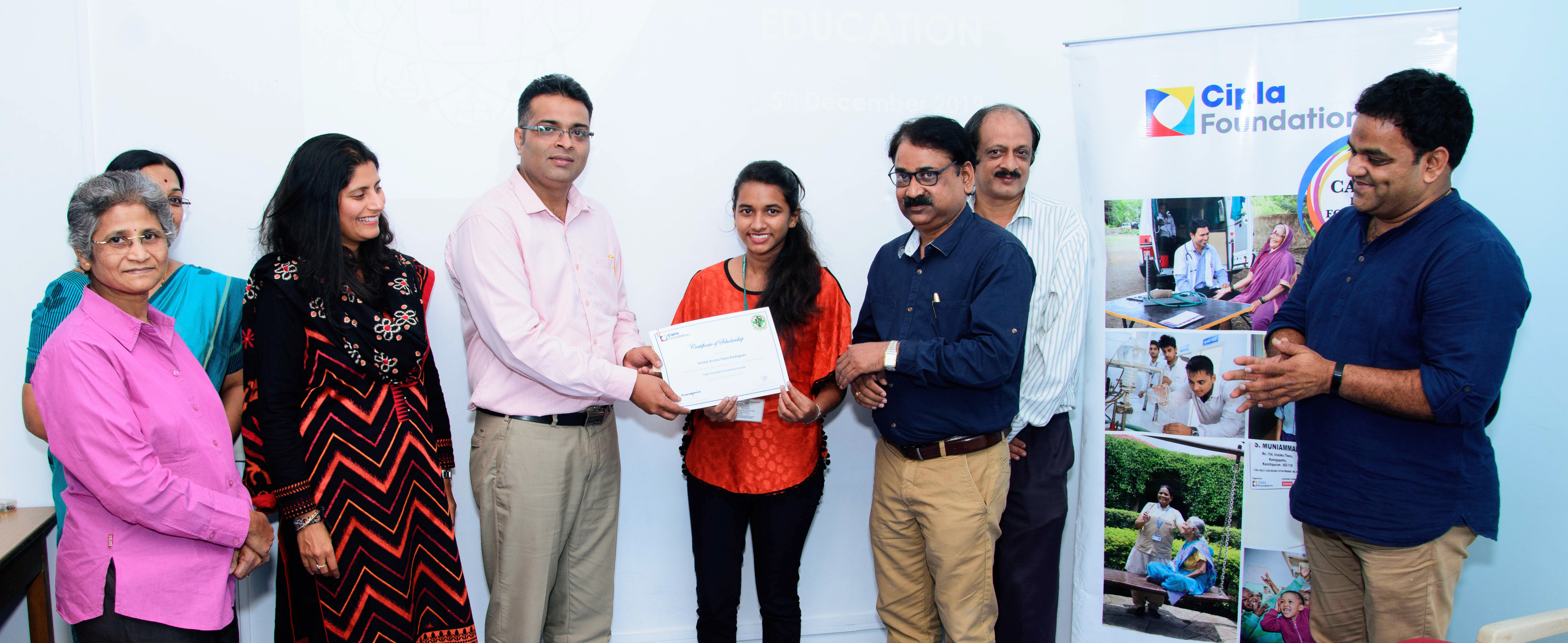 The Chief Guest, Dr. G. K. Rao, Principal, Goa College of Pharmacy, felicitated the students with certificates and financial gratification on 5th December 2019 in the college premises in Panaji. The event was attended by senior officials from Cipla Ltd Goa and Cipla Foundation.
The collaboration aims to empower students from lesser privileged families by helping them complete their education and be ready for employment opportunities.
Chief Guest, Dr G. K. Rao, Principal, Goa College of Pharmacy, said, "Our focus has been to provide the next generation with apt skills, knowledge and academic excellence, so they can take up roles and run the community pharmacies. This partnership is a promising step towards achieving this goals."
Commenting on the launch, Ms. Rumana Hamied, Managing Trustee, Cipla Foundation, said, "We are delighted to come together with an institution of repute like the Goa College of Pharmacy to support the aspirations and ambitions of students. It is imperative to nurture a generation of educated, informed and skilled youth who are empowered to create a productive future."
As part of its focus on improving education outcomes, Cipla Foundation supports unique developmental initiatives through its CSR interventions and works closely with local communities and the government through collaborative partnerships.