Australia
Based in Melbourne, Cipla Australia has a vast pipeline of products that are supplied in Australia as well as US & EU. Millions of Australians have access to a Cipla manufactured product through our community pharmacy partners around Australia.
Our state-of-the-art manufacturing facilities are TGA approved as well as being USFDA (USA) and MHRA (UK) approved. Cipla Australia has over 200 registered formulations with TGA through partnerships with market leaders and on its own. The list of registered medicines includes OTC (Over the Counter), Prescription and hospital medicines. We are also involved in helping Australians access medicines through the SAS (Special Access Scheme). Cipla has earned a name for maintaining world-class quality across all our manufacturing units, products and services. Globally, our patent filing includes drug substances, drug products, platform technologies, IP on polymorphs and crystallinity, and medical devices.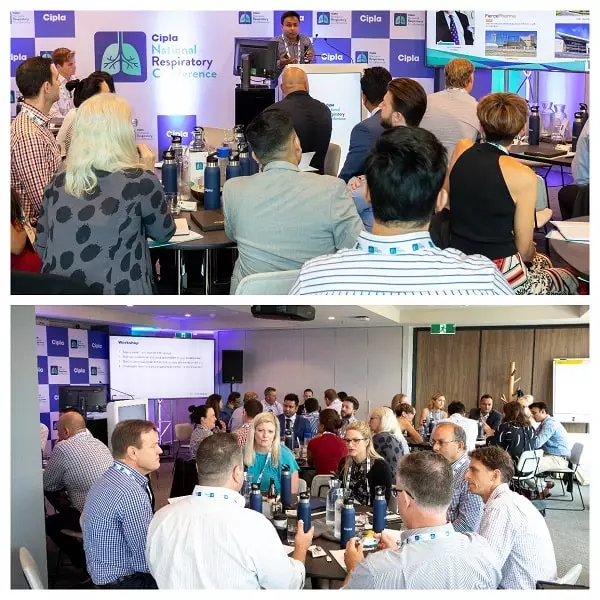 National Respiratory Conference
Cipla Australia has branched out into the specialty space promoting respiratory products to GP's, Specialists & pharmacists nationally. Our new team congregated in Melbourne for the launch week where the team were embraced with scientific & medico-marketing training on respiratory diseases & products by highly skilled medical & marketing professionals.
Quick Facts

Commenced Operations
2000


Registered Office
Cipla Australia Pvt. Ltd, 
Level 1, 132 Albert Road,
South Melbourne, Vic 3205
Phone : +613 9696 4438
Drug Safety Reporting in Australia
1800-569-074
Phone: +91 821-6643551 (Except US and EU)
Email : drugsafety@cipla.com
Cipla has a long heritage of being a world leader in Respiratory Therapy - India, South Africa and various Emerging Markets to name a few. In keeping with our purpose of 'Caring for Life', we are constantly working towards improving patient access to necessary and innovative medicines for better management of diseases and improved quality of life. We pride ourselves in having the world's largest respiratory range of drugs, dosage forms and devices for COPD and Asthma. Our products are available in more than 80+ countries worldwide. Key products were successfully launched in many European countries e.g. UK, Germany, Belgium, Netherlands, Czech Republic and Croatia.