Breathefree aims to create Respiratory Ecosystem by patient counselling and supporting doctors to build their respiratory practice.
Breathefree trains Chemists and enables them to support their customers (respiratory patients) by better counselling and device demonstration. Breathefree Chemist is an unique concept where Breathefree partners with Chemists to enhance awareness about inhalation therapy.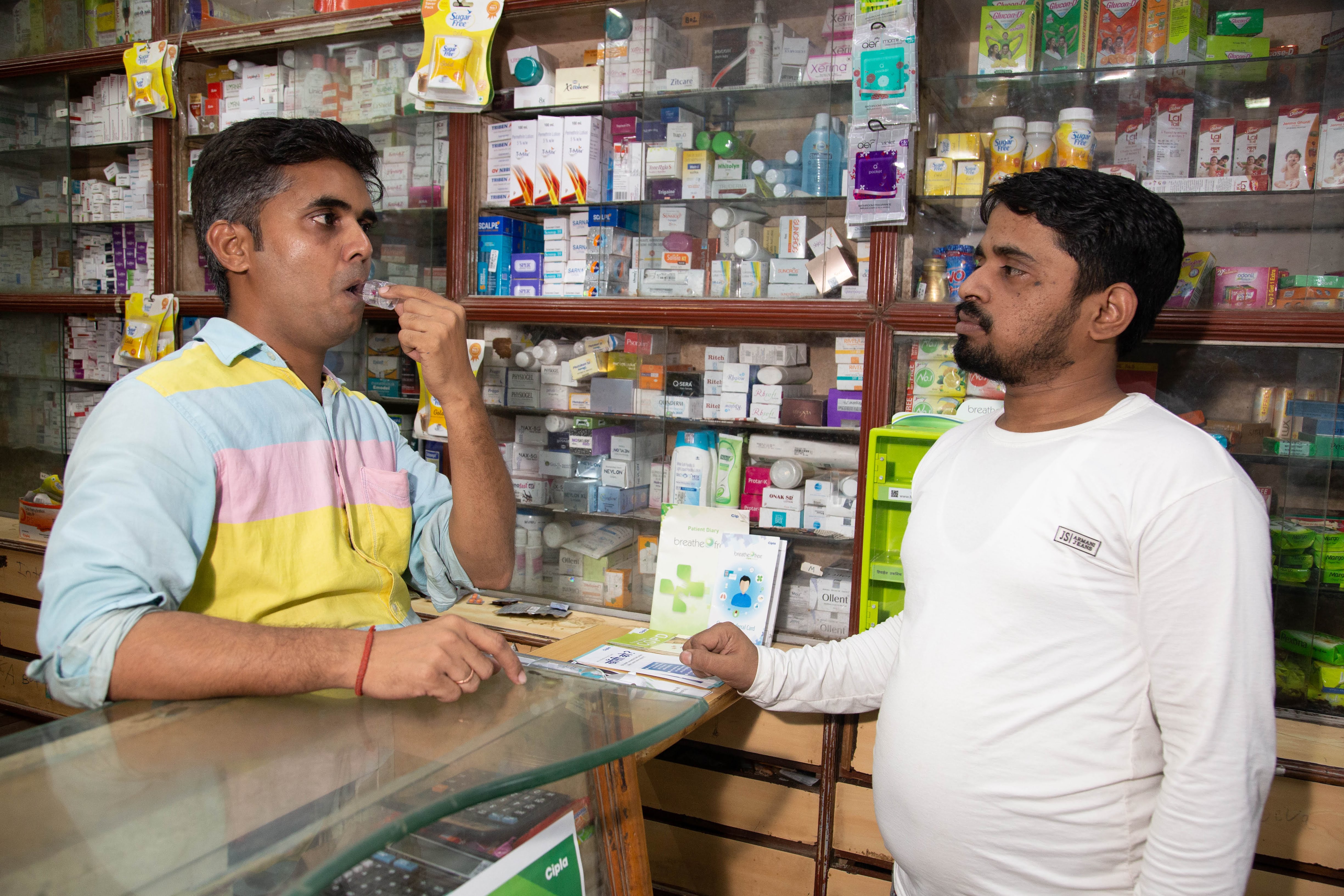 Breathefree enables Breathefree Chemists with inhaler device kits and patient education resources to spread right information to respiratory patients. 5000+ Chemists are associated with Breathefree across India helping thousands of respiratory patients breathe free.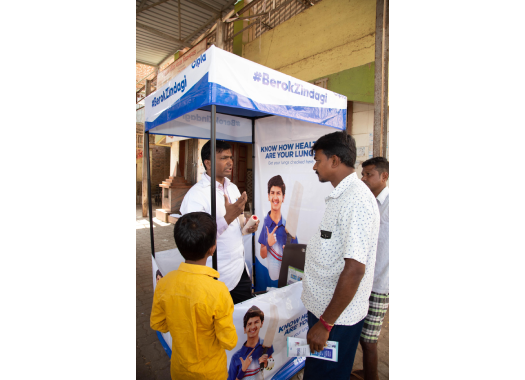 Breathefree canopies are set up at Breathefree Chemist counters that cater to walk-in patients. Breathefree Chemists can call their regular customers also for counselling and Breathe-o-meter test performed by Breathefree Educators.
Breathefree Yatra, an out of clinic activity is organised to screen the masses. It is the biggest activation of Cipla, conducted every year during winter months.
An equipped vehicle goes into rural areas to screen people through Breathe-O meter tests. The doctors ensure on-spot medical consultation for patients. Breathefree Educator being an integral part of Yatra is always there with patient education materials and counselling tools.