Our Therapies
Forty years ago, Cipla started its fight against heart disease with innovative and high-class drugs. Over the years, we have been developing several products that help treat various diseases like MI, angina, heart failure, hypertension, arrhythmia, lipid abnormalities and diabetes, and obesity.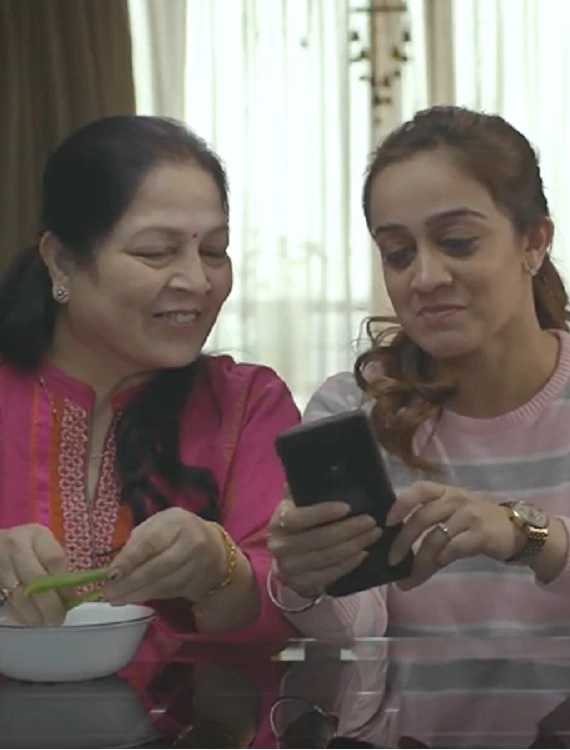 Cipla-Wellthy Diaries – Jhankana Gandhi
With Foram's busy work schedule, keeping a constant check on her mother's health was becoming a challenge. Foram is now relieved, thanks to the Cipla-Wellthy's lifestyle management and counselling support program, wherein her mom gets regular guidance by professionals on her diet, activities that keep her blood sugar and blood pressure in check. Watch their story here.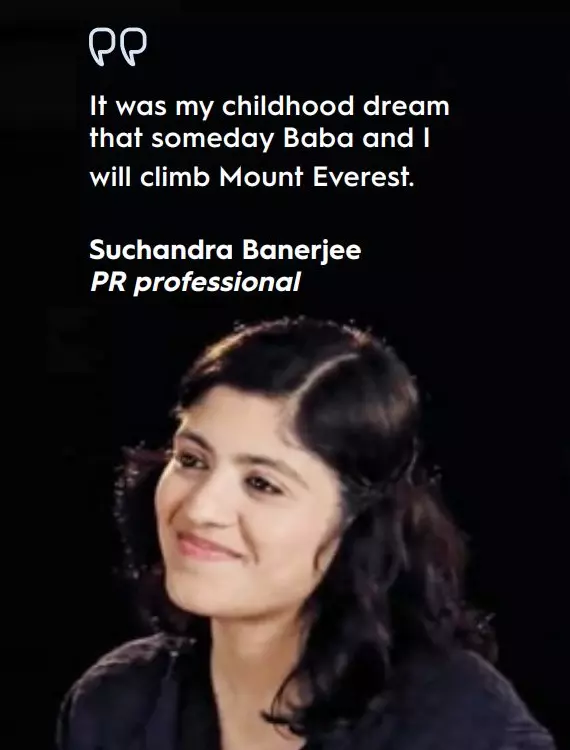 Winning Against Asthma
Suchandra is passionate about trekking, just like her Dad! The higher the altitude, the steeper the hike – the better. Just like in life - he taught her to overcome these hurdles, one trek at a time. Watch her fearless story of conquering Asthma, as this father-daughter duo gear up to take on their next gruelling yet exhilarating Chadar trek.
Asthmatic patients can live a #BerokZindagi!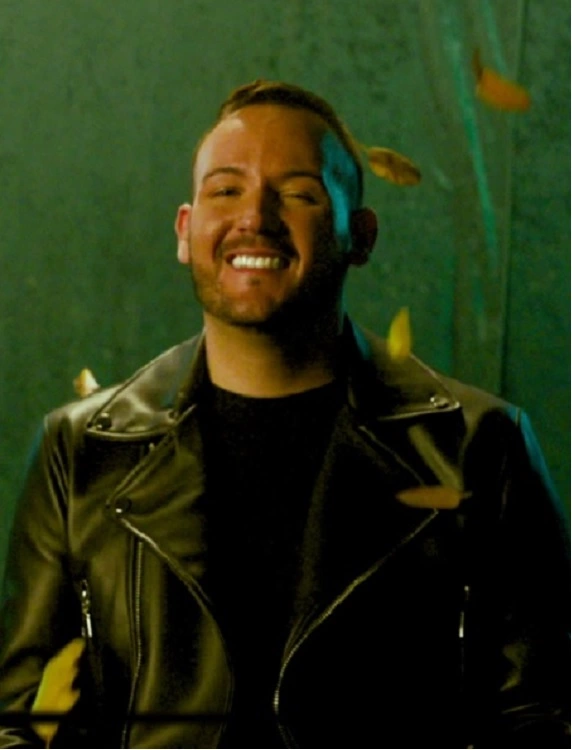 #IamPositive – Wade
"When I first started my treatment with ARV drugs, I thought I would never be able to live my life the same way. But that wasn't the case. I can do everything I thought I couldn't." Watch Wade's story about how he's living with HIV
Know your status. Own your status.
Respiratory
Over the last six decades, Cipla is proud to have helped millions across the world to breathe free! Our unmatched presence across the care continuum and wide range of drug-device combinations have established Cipla's position as a lung leader in India and other key emerging markets. Armed with this legacy, we have now embarked on a journey to solidify our position globally as a lung leader.
Helping Millions Breathe Free
Read More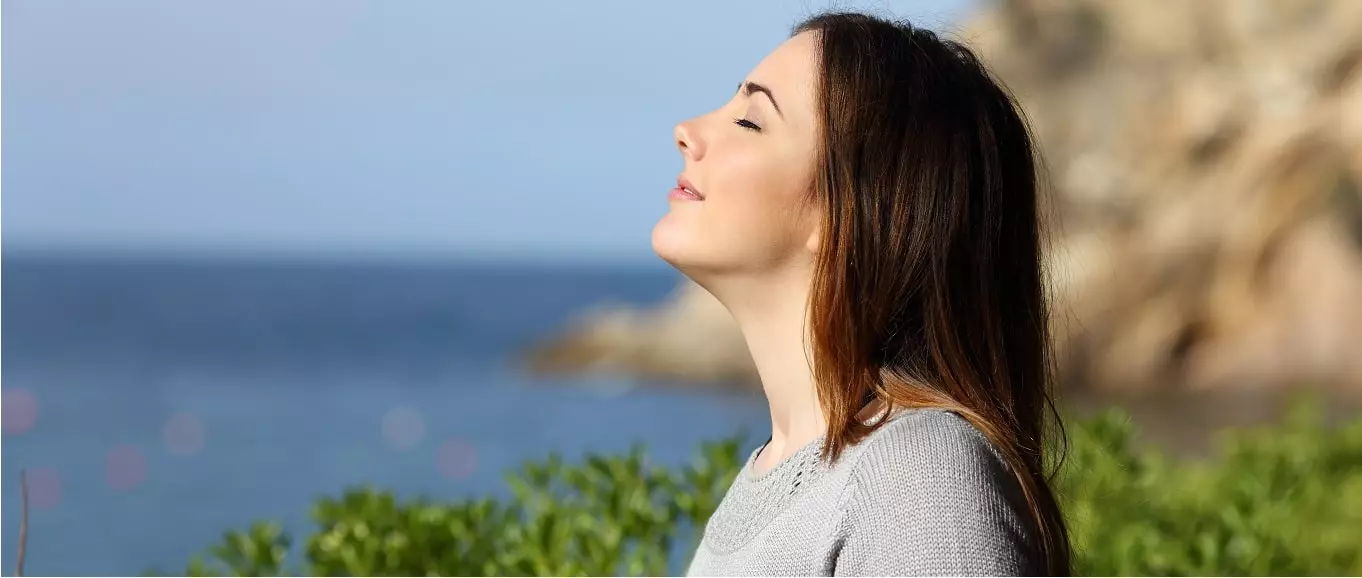 CiplaMed
Are you a healthcare professional? If yes, we recommend you visit Ciplamed, a unique & comprehensive online medical portal that provides a range of evidence-based and clinically relevant practice resources for healthcare practitioners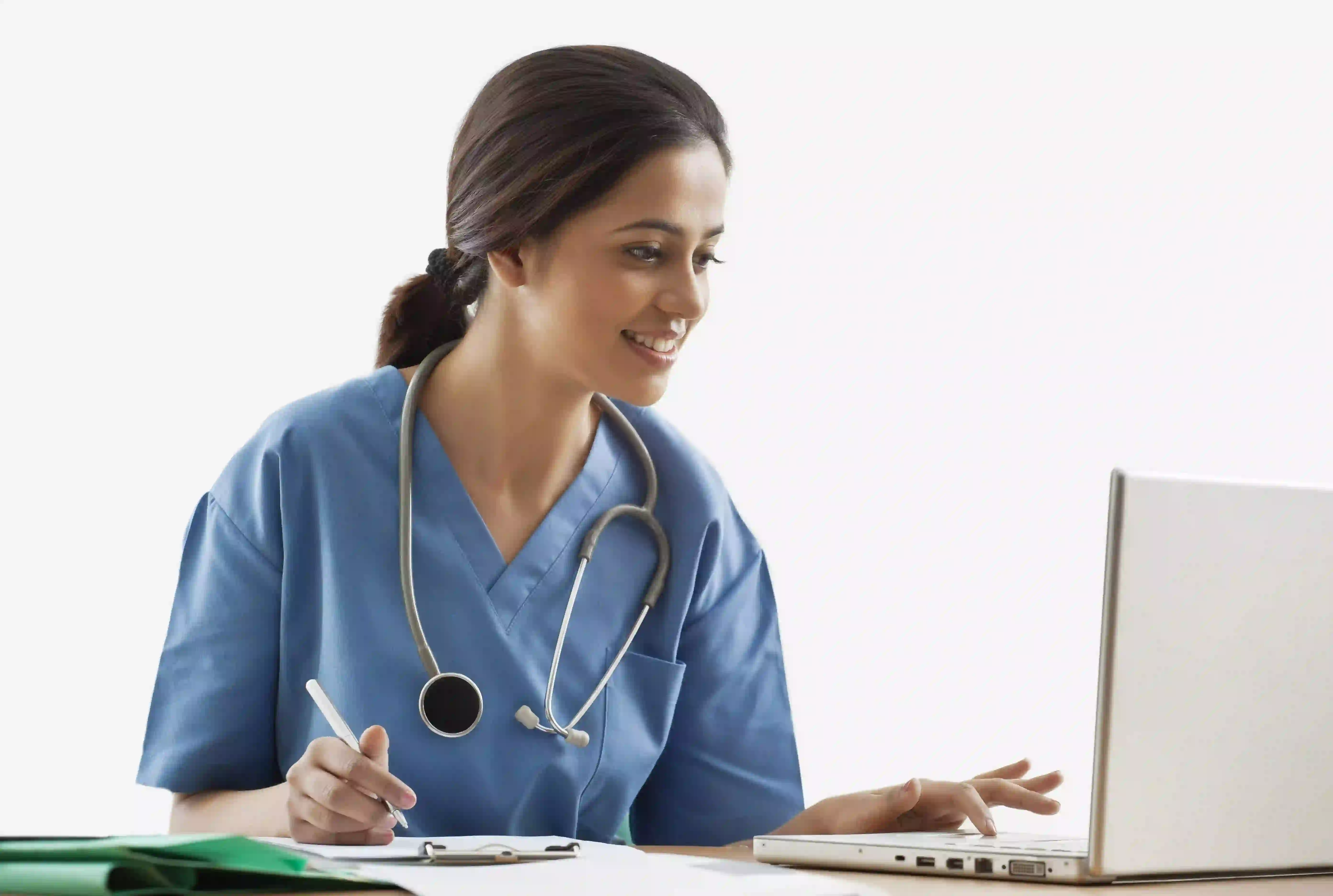 Other Therapies
Urology
We have a significant presence in urology, with products in prostate ailments – BPH (Benign Prostatic Hyperplasia), prostate cancer, bladder disorders, urinary stones, hypogonadism and sexual dysfunction ailments. Besides developing many of India's firsts in this therapy, we have to our credit the world's first combination products containing Tamsulosin + Finasteride and Tamsulosin + Dutasteride marking milestones in the history of urology.
Some of our other important products in urology include:
• A selective alpha-blocker that reduces the chances of surgery for BPH patients
• Bicalutamide – for prostate cancer
• Potassium citrate and Magnesium citrate solution – for the treatment and management of urinary stones
To maintain our leadership position, we work closely with urologists and surgeons and support a range of initiatives for those working in the field of urology. We export our urology products to several countries around the globe to make them accessible to those in need.
Oncology
We hope to bring relief to the lives of cancer patients with our range of quality products at humane prices. We have also helped pioneer the concept of Palliative Care in India by founding the Cipla Palliative Care and Training Centre
Did you know? We were the first company in India to introduce the drugs Vincristin and Vinblastine in the year 1984.
Key Milestones:
• Since 1984, we have extended our anti-cancer portfolio and now have more than 32 drugs (57 SKU) to treat various types of cancer
• We manufacture most of the APIs in-house - this is testimony to our strong research, manufacturing and quality capabilities
• We were the first in India to get US FDA approval for our manufacturing facilities for oncology products
• We reach out to all types of oncologists and select allied specialists to provide better support for better treatment
• We have successfully developed and manufactured several nanotech based products for cancer, such as paclitaxel injection. The aim is to prevent unwanted toxicity, improve patient compliance and thus provide favourable clinical outcomes
The Cipla Palliative Care and Training Centre Pune was set up in 1997 to provide free care for terminally ill cancer patients. The approach is holistic and focuses on living each day to the fullest. Over the years, the Centre has reached out to more than 11,000 patients and their families. Because we believe that if the disease can't be healed, we must at least try and heal the pain.
Cardio-Metabolism
Heart health
Forty years ago, we started our fight against heart disease with innovative and high-class drugs. We introduced Propranolol, the first beta blocker in India way back in 1972. This steered in a new age of affordable beta blockers. Over the years, we have developed several products that help treat various diseases like MI, angina, heart failure, hypertension, arrhythmia, lipid abnormalities and diabetes, and obesity. Apart from innovation in cardiology, we also provide valuable services to the medical fraternity, in the form of the latest medical updates, CMEs and workshops. Not to mention many international symposia and webcasts with the world's leading minds in cardiology, and conferences conducted in collaboration with international scientific bodies. We are committed towards disease detection and patient awareness programmes like KBC (Know your Blood Cholesterol) and Check BP which can help doctors reach hundreds of undiagnosed patients and improve patient care and treatment adherence. In the years to come, we shall continue to introduce novel drugs and combinations. We are also exploring the therapeutic potential of stem cells as part of our commitment to fight heart disease.
Diabetes
Having played a significant role in diabetes treatment and control, we have developed a range of anti-diabetic drugs for the management and control of diabetes and the treatment of complications that arise due to it. Our doctor and patient services are aimed at creating greater awareness to fight the disease.
Some of our highlights:
• We have several products as single and combination pills to treat diabetes: Metformin, a single drug, Metformin plus Glimepiride, a dual combination and Metformin plus Glimepiride plus Pioglitazone, a triple drug combination.
• We also have drugs to manage diabetic complications such as Atorvastatin and Fenofibrate for high cholesterol, Pregabalin for painful diabetic neuropathy and Cilostazol for intermittent claudication.
• Physical activity is one of the key factors in controlling glucose levels. We have made considerable efforts to educate patients about the importance of exercise in diabetes management. One of our unique tools is an exercise reminder on the flap of each pack.
• We carry out regular screenings of patients for early diagnosis of diabetes and its complications at our several clinics.
• We provide valuable services to the medical fraternity - the latest medical updates, CMEs, workshops and conferences conducted in collaboration with international scientific organizations.
In our fight against diabetes we are committed to introduce new drugs and patient services that focus on better management of this disease.
Child Health
Cipla believes the child is the most important person in the universe of healthcare and has unique needs, which are different from those of adults. We are committed to addressing not just their needs but also those of their parents (or caregivers) and pediatricians.
That's why we make sure that our pediatric formulations are gentle on the system, our bottles are double-sealed, droppers are easy-to-use, and the asthma kit is child-friendly. We go the extra mile to develop medicines that are critical in paediatric care. We manufacture pediatric products in various child-friendly formulations like syrups, suspension, dispersible tablets, orally disintegrating tablets, sprinkles, granules etc.
For rare diseases like Thalassemia, we make Deferiprone, the world's first oral iron chelator and Deferasirox. For pediatric HIV, we specially created the world's first triple drug combination (Nevirapine + Stavudine + Lamivudine) in dispersible form. We are also working on a range of dispersible/sprinkle antiretrovirals in strengths to make the treatment easy for children.
9 therapeutic segments
We are present in 9 key pediatric therapeutic segments:
• Anti-bacterials
• Gastro-intestinals
• Anti-asthmatics
• Nutritional supplements
• Allergic Rhinitis therapy
• Anti-pyretic medicines
• Surfactant therapy for premature babies
• Chelation therapy
Nurturing relationships
• We work towards nurturing relationships between the doctor, the patient, and the patient's parents by having talent competitions for kids and baby shows, special in-clinic play areas, health camps and easy-to-follow material to educate parents on their child's illnesses.
• For the medical fraternity, we conduct regular workshops, guest lectures, webcasts, camps, and update the doctor with the latest scientific publications. Special workshops are held for nurses too.
• All this and more, because we believe that the smaller the patient, the greater the care they need.
Infectious Diseases & Critical Care
We offer a range of medicines to fight all kinds of infections, be it bacterial, viral or fungal. We make anti-infectives available and accessible to all.
Some of our highlights in critical care:
• We launched Tazobactam + Pipercillin that turned out to become market leaders
• We produced Colistin, a first in India and a big aid for the medical fraternity when it comes to MDR gram negative infections
• We introduced Vancomycin in oral form to help patients suffering from CDI, a rare but potentially dangerous infective diarrhoea, which occurs in hospitalized patients
• We established the concept of a right ratio (2:1) with the launch of Cefoperazone and Sulbactum
• We introduced Liposomal Amphoteracin B, a novel drug delivery system
• With the launch of Paracetamol Infusion, we entered the area of pain management as well. It was produced in an innovative LDPE pack which was much more convenient compared to the glass vial used so far.
Hepatitis
Caring has been at the heart of everything we do at Cipla. We believe in continued access to the highest quality medicines at affordable prices – whether a disease affects millions or a few hundreds. We have embraced this belief and have made it a part of our "None shall be denied" ideology.
We have played a significant role in the management of Hepatitis B & C with a wide range of drugs. Our role in health care goes beyond providing the best drugs for diseases to equipping doctors and their patients with the latest information available, aimed at creating greater awareness to fight against the disease.
Women's Health
Our commitment to women's health began in 1979, with the launch of Clominphene citrate for infertility in women. Over the years, we have developed an entire range of products dedicated to help women across age groups lead more fulfilling lives. From controlling the polycystic ovarian syndrome to maintaining early pregnancy, from preventing post-partum haemorrhage to hormonal treatment, to helping menopausal problems… we have medication to aid women at every stage of their lives. We extend our women's health product offering to several countries globally.
As an ode to womanhood, our state-of-the-art Goa manufacturing facility has an iconic statue of the mother and child. We believe that if we have happy and healthy
women, we can have a happy and healthy world.
Ophthalmology
We have a dedicated ophthalmology division with medicines that support wellness, prevention, treatment and cures in a broad range of therapeutic areas which include glaucoma, dry eye, anti-infectives, anti-inflammatory and anti-oxidants.
Working on the belief that eyes are the most complex and delicate organs in the body, we ensure that every eye drop contains a universe of care and commitment, science and technology, passion and precision.
Below are some of our innovative products:
• World's first cyclosporine eye drops with micro-emulsion technology
• World's first antibiotic-steroid fixed dose combination
• India's first carbonic anhydrase inhibitors for glaucoma
Furthermore, we have many more one-of-a-kind products in the pipeline.
World-class quality is reflected in everything we do. Our factories, drugs, dispensers meet the exacting standards of the highest international regulatory agencies – US FDA, MCA-UK, TGA Australia, MCC South Africa, PIC Germany. Our products like Dorzolamide, Latanoprost (glaucoma), Fluorometholone, Fluorometholone-neomycin, Acyclovir, Norfloxacin, Ciprofloxacin (anti-infective) and Polyvinyl alcohol (dry eye) are exported globally to several countries.
Our commitment to a therapy doesn't stop at making only world-class medicines. We work together with the medical fraternity to educate glaucoma/cataract patients about the disease. We are also actively involved in formulating the guidelines on diseases like glaucoma, infective keratitis, endophthalmitis with the All India Ophthalmology Society.
Cipla Ophthalmology has just one focus - to give you a quality you can trust with your eyes closed.
Neuro - Psychiatry
We have brought our expertise gained from other therapies into the world of neurosciences, one of the most challenging areas in medicine. So, whether it's migraine or epilepsy, multiple sclerosis or Parkinson's disease, bipolar disorder or Alzheimer's dementia, we have a repertoire of world-class medicines for all these conditions.
Our strength lies in the anti-migraine segment with Rizatriptan and Zolmitriptan. Our Zolmitriptan Nasal Spray offers quick relief, in less than 10 minutes due to its unique dosage form. Glatiramer Acetate Injection is India's first pre-filled syringe for patients suffering from multiple sclerosis.
We have a wide range of medications for various types of epilepsies, from the conventional Valproate to the second-generation Lamotrigine and Levetiracetam, and third generation drugs including Lacosamide.
We make drugs for Parkinson's disease such as Amantadine and Pramipexole, and Donepezil and Memantine for Alzheimer's. Other therapies in which we have a presence include bipolar disorder and pain management. We export our neurology and psychiatry products to many countries globally. Like in most of our therapies, we work closely with neurosurgeons, neurologists, and psychiatrists so that they in turn can reach out and give hope to their patients.