Health
We strive to make healthcare more accessible to patients, while also supporting health training and research.
Palliative Care
Cipla Palliative Care & Training Centre
Cipla set up the palliative care centre in Pune in 1997 to provide free-of-cost care to patients with advanced cancer, and to support their families. The Centre operates on a unique family care model. The patients and their families are cared for by a strong multi-disciplinary team at the Centre. They also extend free-of-cost palliative care through home care services in the community and out-patient (OPD) services at hospitals.
Reached out to 18,500+ patients and their families since 1997
Continuity of Care during COVID-19
In COVID-19 times, under stringent safety measures, we continue to care for patients and their families at the Centre and serve critical patients in the safety and comfort of their homes.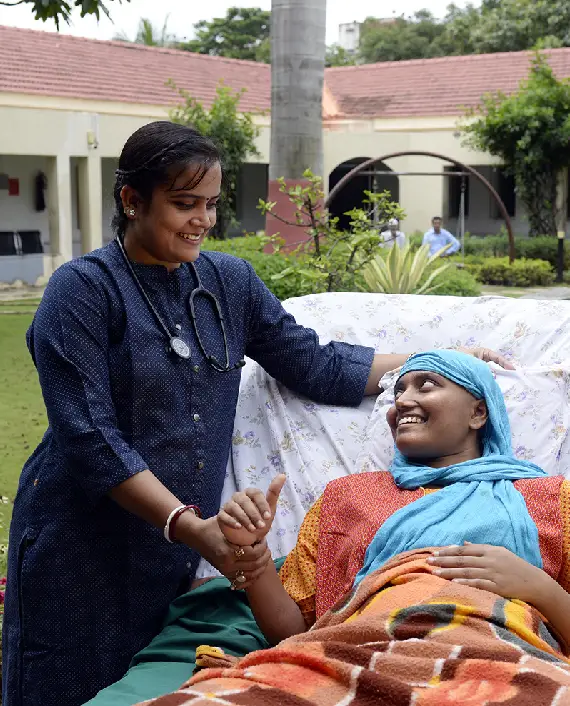 Palliative Care
National Palliative Care Outreach
In 2020-2021 we extended our palliative care services across the country with the help of 13 partners in 7 states.
6,400+ Patients and 9,900+ Family members accessed palliative care through in-patient, outpatient and home care services in 2020-21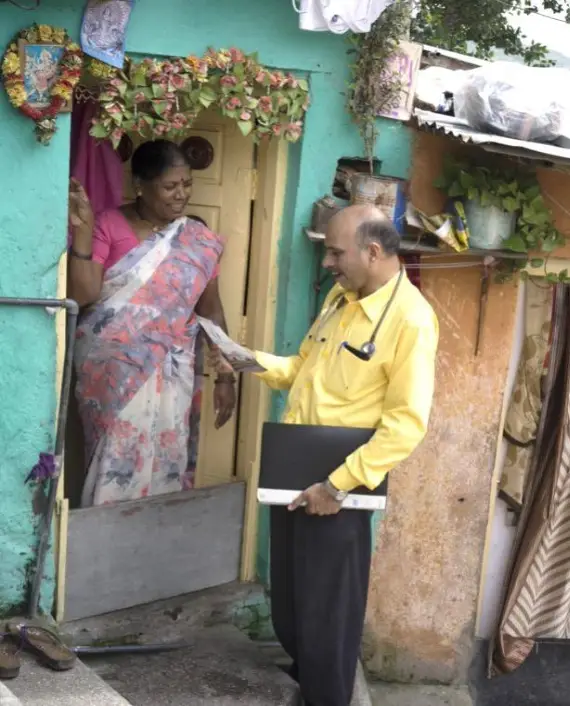 Paediatric Palliative Care
An estimated 1.6 million children in India need specialised pediatric palliative care.
We have been deepening our work by setting up Dedicated Pediatric Palliative Care Units and Palliative Care Services for serious illnesses beyond cancer.
In 2021, backed by the success of earlier units, we launched a pediatric palliative care OPD at the BYL Nair Hospital, Mumbai in partnership with Tata Memorial Hospital – the first such facility in a municipal hospital in the city.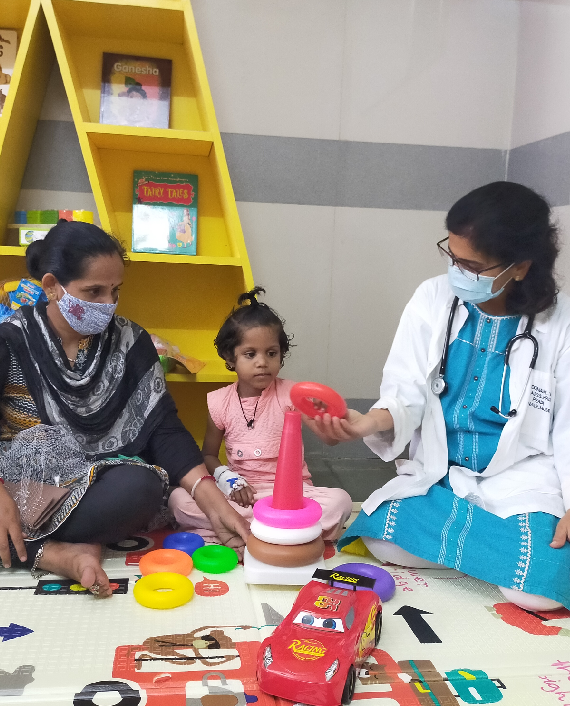 Doorstep Health
Mobile Healthcare Units
We support the running of Mobile Health Units (MHUs) near our Baddi, Patalganga, Indore, and Kurkumbh plants. The MHUs provide free-of-cost primary healthcare including diagnosis, treatment, and referral services to vulnerable groups, especially women, children, and the elderly.
Over 96,000+ free-of-cost health check-ups provided through MHUs in 2020-21
Restarting Care and Restoring Hope in COVID-19 times
Our Mobile Healthcare Units are back on the roads, reaching patients in remote locations and providing medicines to patients with chronic illnesses.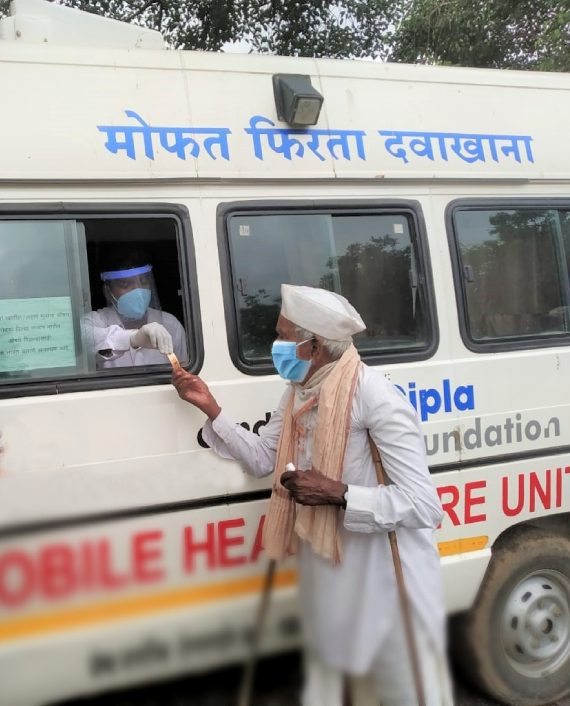 Doorstep Health
Sha'p Left
In South Africa, we support Sha'p Left network which continues to bring affordable and quality primary healthcare within the reach of low-income communities.
Reached out to 45,000+ people in 2020-21
Purpose-built containers drive health and hope in COVID-19 times
Under its Sha'p Left initiative, the Foundation has innovatively modelled containers into low-cost clinics to advance COVID-19 testing and accelerate chronic medicine dispensing in remote areas in South Africa.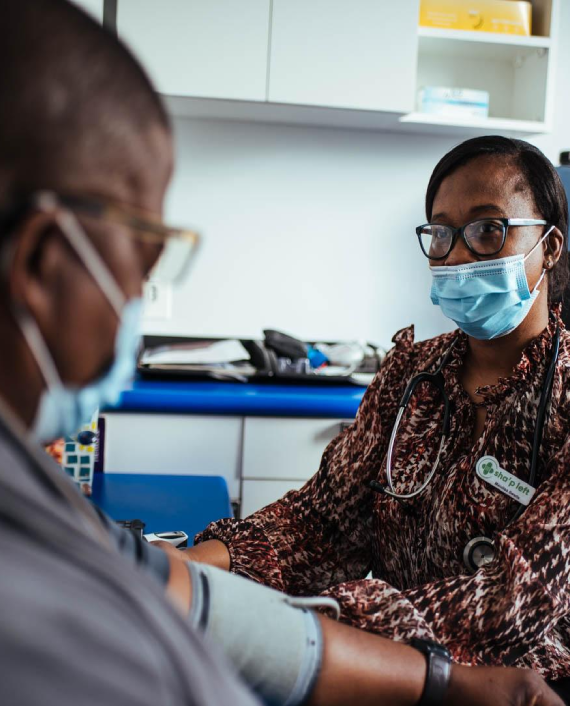 Doorstep Health
Chronic Medicine Dispensation Units
The Foundation in South Africa has established 50 chronic medicine dispensation points for patients who otherwise have to collect their medication from government health facilities. This makes it more convenient for patients, improves adherence to treatment and has also helped to decongest the government health facilities.
More than 700,000 units of medication dispensed in 2020-21
Accelerating Chronic Medicine Dispensing during COVID-19
The chronic medicine pick-up centres help with decongesting government centres thereby supporting social distancing and patient safety.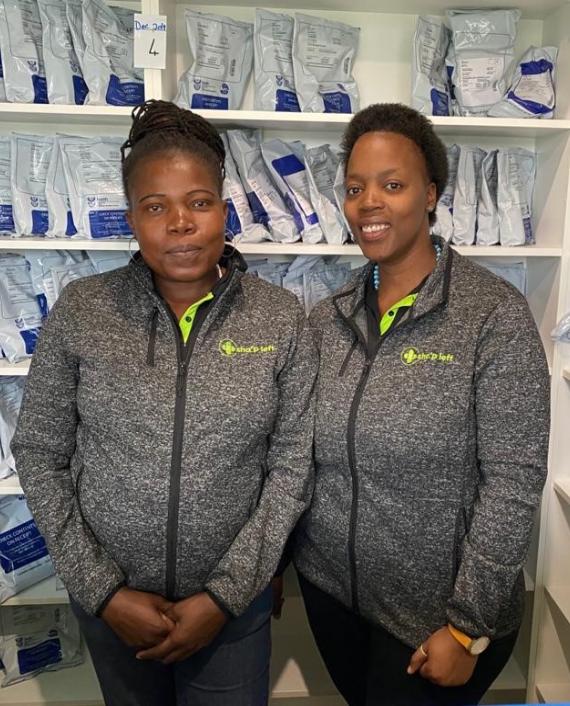 Miles for Smiles
In South Africa, the Foundation supports the 'Miles For Smiles' initiative, which creates awareness and raises funds for corrective surgeries for children born with cleft lips and palates.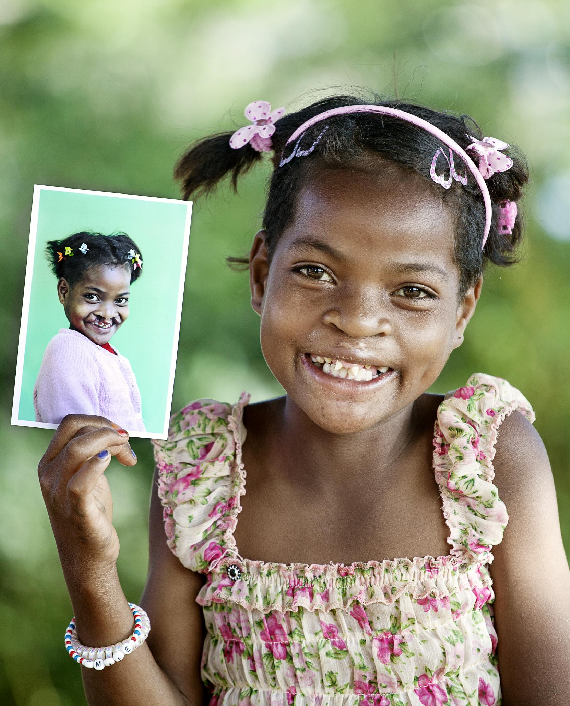 Thalassemia Care
Despite the challenges of medicine and blood shortage, Thalassemia care has continued in COVID-19 times under stringent safety protocols.
We are partnering with like-minded organisations across the country including the Municipal Corporation of Greater Maharashtra (MCGM) to support the Comprehensive Thalassemia and Bone Marrow Transplant Centre in Borivali, Mumbai.
Enabled over 28 Bone Marrow Transplant surgeries and 3216 blood transfusions for patients in 2020-21 alongside providing COVID-19 safety gear for healthcare professionals, patients, and caregivers.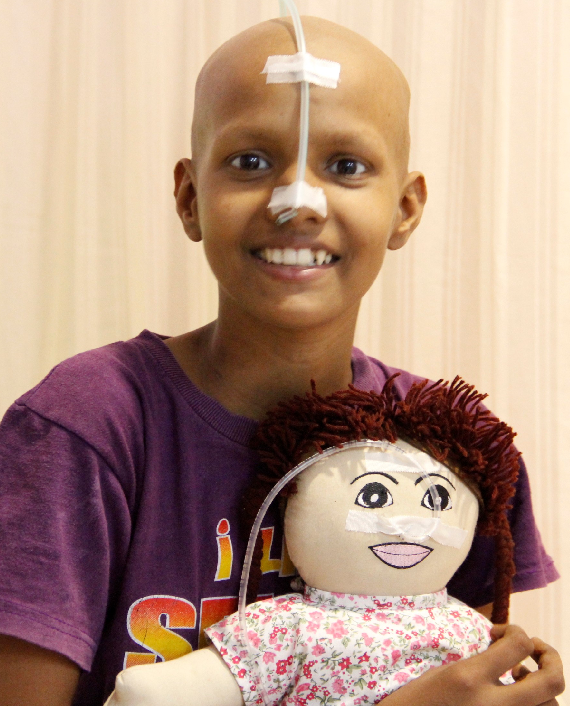 Respiratory Health
Pulmonary Rehabilitation Centres
One out of every five patients struggle even after recovering from COVID-19*. They continue experiencing breathlessness, cough, weakness, and fatigue that compromises their quality of life.
This led us to focus our respiratory initiatives in 2021 to support post-COVID-19 patients to rebuild their respiratory health.
At the Pulmonary Rehabilitation Clinics, post-COVID-19 patients and those with COPD (Chronic Obstructive Pulmonary Disease) receive free-of-cost supervised pulmonary rehabilitation care – a combination of exercise, diet, counselling, and breathing techniques. After the first face-to-face session, patients can continue the programme under supervision, virtually from their homes.
We have supported the set-up of 3 Dedicated Pulmonary Rehabilitation Clinics in Pune and Jaipur as part of our long-term COVID-19 response journey
520+ patients supported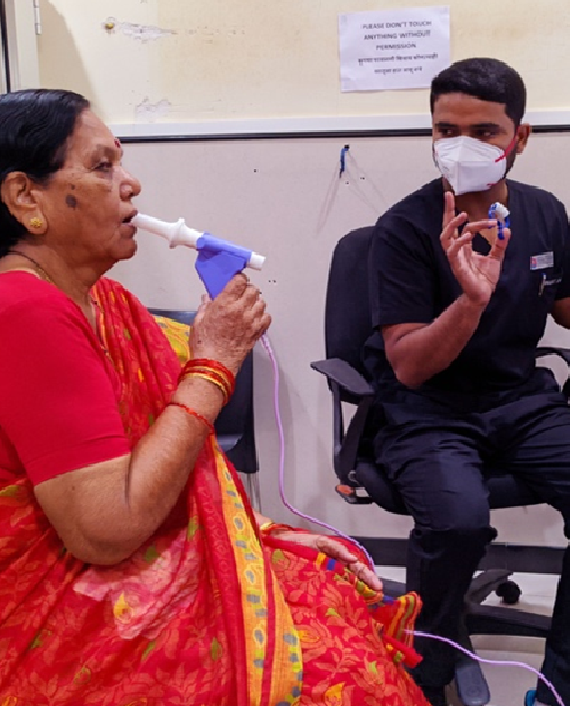 COVID-19 Response
Project Ummeed
One of India's Largest Public-Private Partnerships for COVID-19 Testing
Through this initiative, we have been supporting the extraordinary efforts of the government of Maharashtra and State Municipal Corporations to take free-of-cost RT-PCR COVID-19 tests to patients across the state. We launched this initiative in May 2020 in partnership with Citibank.
As one of India's largest public-private partnerships for COVID-19 testing, we continue to lead this drive serving financially marginalised patients in Maharashtra – the state with one of the highest COVID-19 cases in the country.
From April 2020 – to June 2021, we have supported 1,18,000+ RT-PCR Tests in 26+Government Hospitals across 17+ Districts in Maharashtra. In 2021, we supported 14000 + RT-PCR tests in Satara and Panvel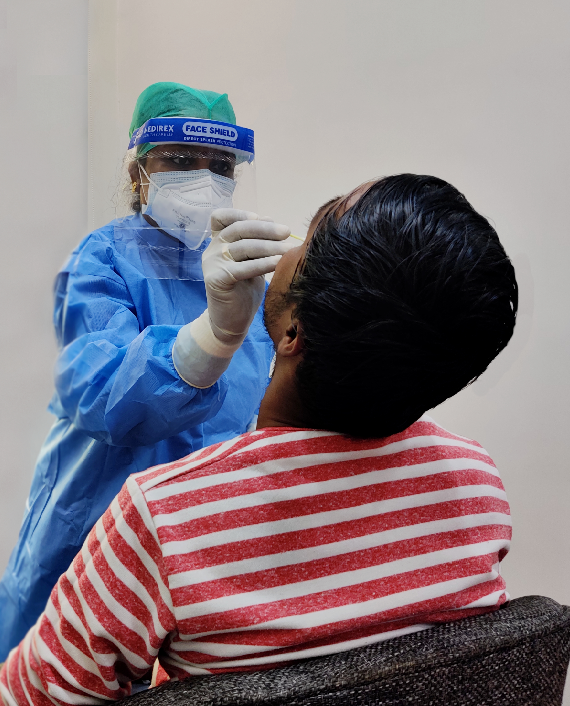 COVID-19 Response
Supported COVID-19 Care Facilities
We reached out to over 26 public health care institutions in the country, supporting them with RT-PCR testing facilities and equipment for COVID-19 diagnosis and treatment including oxygen concentrators, ventilators, high flow nasal oxygen masks, Centrifuge and UPS, and more. While we continue providing specialised equipment, we are also strengthening health institutions to better prepare for a possible third wave. We are extending support for Ventilators/ICU beds/Pediatric ICU and emergency services like Ambulances. Our aim is to reduce the burden on health facilities and enable vulnerable patients to get timely care.
5,500+ children supported till June 2021 and 35 health care facilities equipped with O2 concentrators, ventilators, and x-ray machines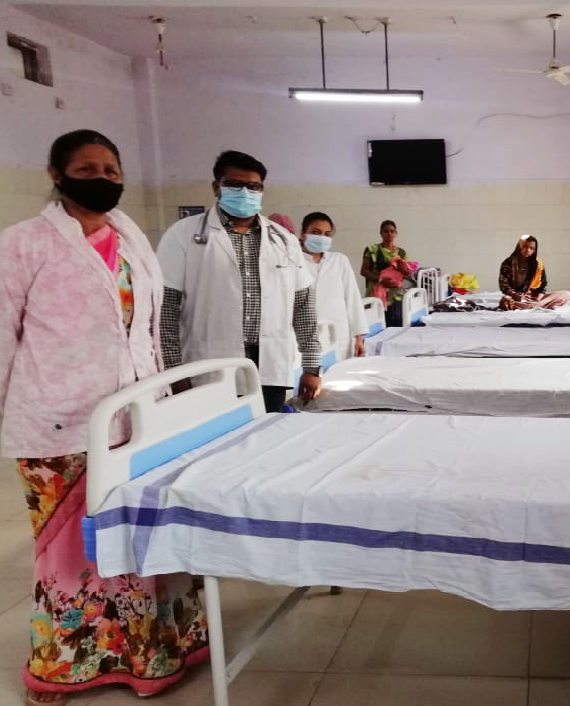 COVID-19 Response
Safeguarding urban and rural communities and healthcare workers
In April 2020, we began supporting frontline workers, health care staff, and patients with urgently needed safety gear including PPE kits, face masks, sanitisers, gloves, and more. From April 2020 – to June 2021 377,000+ safety gear distributed
In response to the government's call to enhance health care access and pandemic protection in rural areas, we have been working with panchayats, district administration, NGOs, and grassroots workers.
We have especially supported the field-level health care workers – ASHAs by providing them with more than 6,800masks, 108,000 gloves, and 1,000+ face shields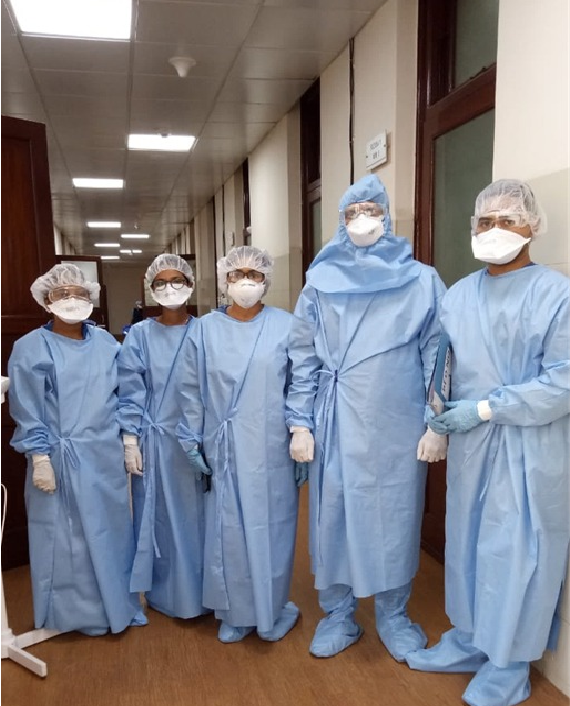 Training Palliative Care Professionals
The Cipla Palliative Care and Training Centre is the preferred site for several State, National, and International level training programmes in palliative care for doctors, nurses, social workers, and volunteers. These include a variety of short-term and in-depth residential courses on pain management, handling symptoms, communication, family assessments, and integrating palliative care into practice
2,700+ Healthcare providers received training, which they can cascade to other palliative care professionals
Virtual Sessions in COVID-19 times
Cipla Palliative Care and Training Centre, Pune conducted a virtual discussion on 'Making Palliative Homecare Possible' for healthcare professionals. Over 200 participants attended the session and learned strategies to continue home care services in COVID-19 times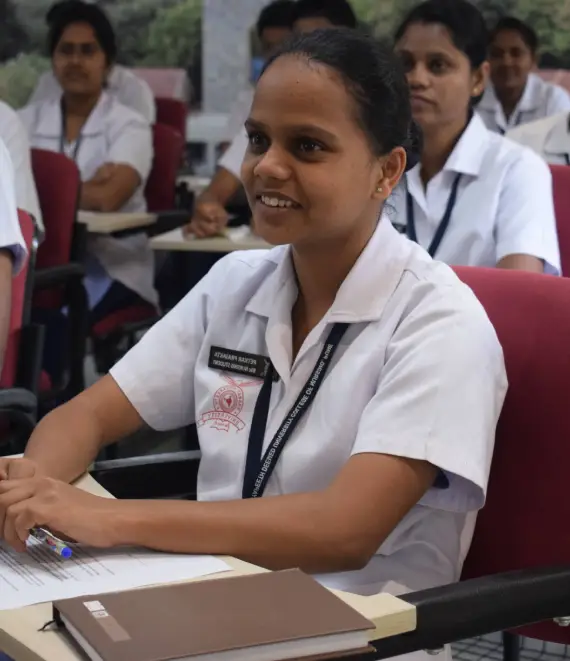 Training Palliative Care Professionals in Communities
Together with the National Health Mission, the Government of Maharashtra, and Aga Khan Health Services (India), we are supporting an innovative project to integrate palliative care into the Non-Communicable Disease (NCD) programme. We have started with 2 blocks (Bhor and Purandar) in Pune district, Maharashtra. The aim is to ensure that the health care system in these blocks is responsive to palliative care needs.
In 2020-21, 290+ ASHA workers have used the checklist of symptoms and over 1,500+ patients have been identified as requiring palliative care and referred to health facilities.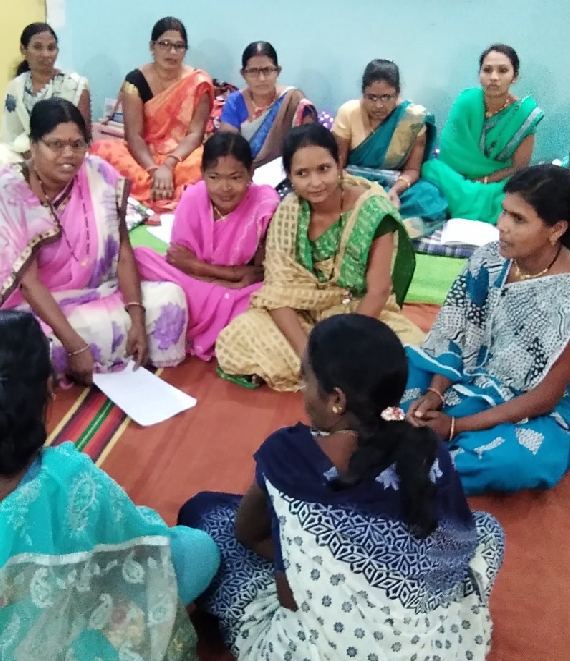 Eliminating Hepatitis
To help realise the WHO's global mandate of eliminating hepatitis by 2030, we have launched Project PRAKASH (Programmed Approach to Knowledge and Sensitisation on Hepatitis) in partnership with the Institute of Liver and Biliary Science (ILBS). Through this initiative, we support in-house induction training and web-based update sessions using a globally recognized curriculum on the diagnosis and management of viral hepatitis.
8000+ paramedics and doctors trained to date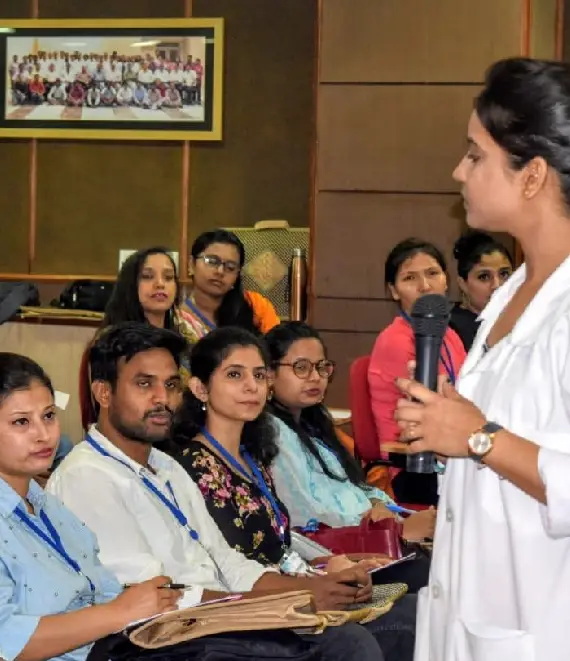 Technological innovations for health training
We partner with Project ECHO to support a guided practice model of medical education. It is a web-based hub-spoke platform where specialists share their knowledge and mentor health care providers in local communities. This exchange helps in better identification, evaluation, and management of diseases.
Since April 2020, we have been connecting doctors and allied health care practitioners with the AIIMS and ICMR led virtual information network for COVID-19 through the ECHO platform. 330,000+ healthcare practitioners attended 1400+ sessions between April 2020 and June 2021.