Disaster Response
Reaching out to affected communities with relief and support.
Disaster Response Initiatives
Here's an overview of our relief efforts across the country. The support of Ciplaites and our partners has been invaluable in enabling us to stand by communities and live up to our purpose of 'Caring for Life'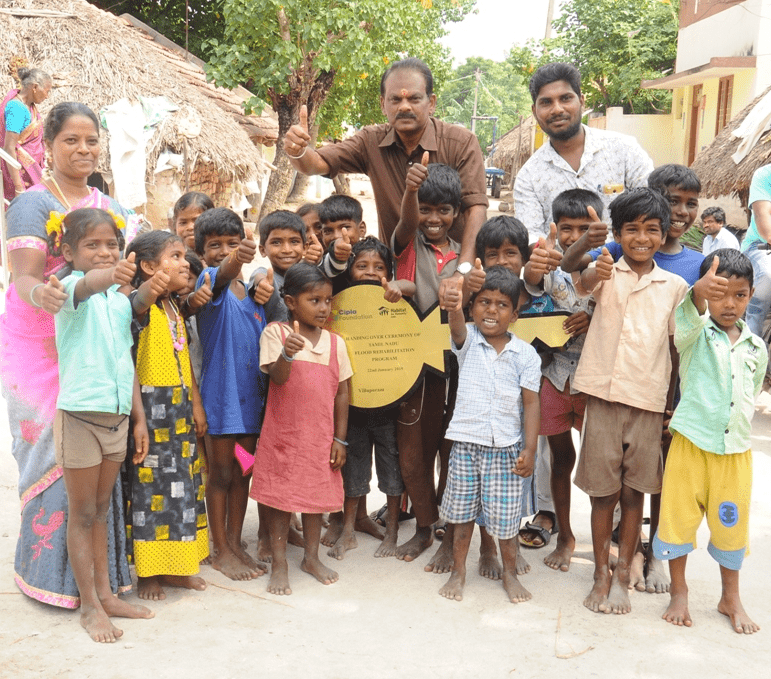 Extending immediate relief support
We extend immediate relief in the form of hygiene kits, ration, tarpaulin and medicines to communities affected by disasters. We have responded to disasters in Maharashtra, Odisha, Tamil Nadu, Kerala, Bihar, Assam, Manipur, Mizoram and also reached out to communities near Cipla offices during fire breakouts.
13,500+ patients supported through medicine dispensing in 2019-20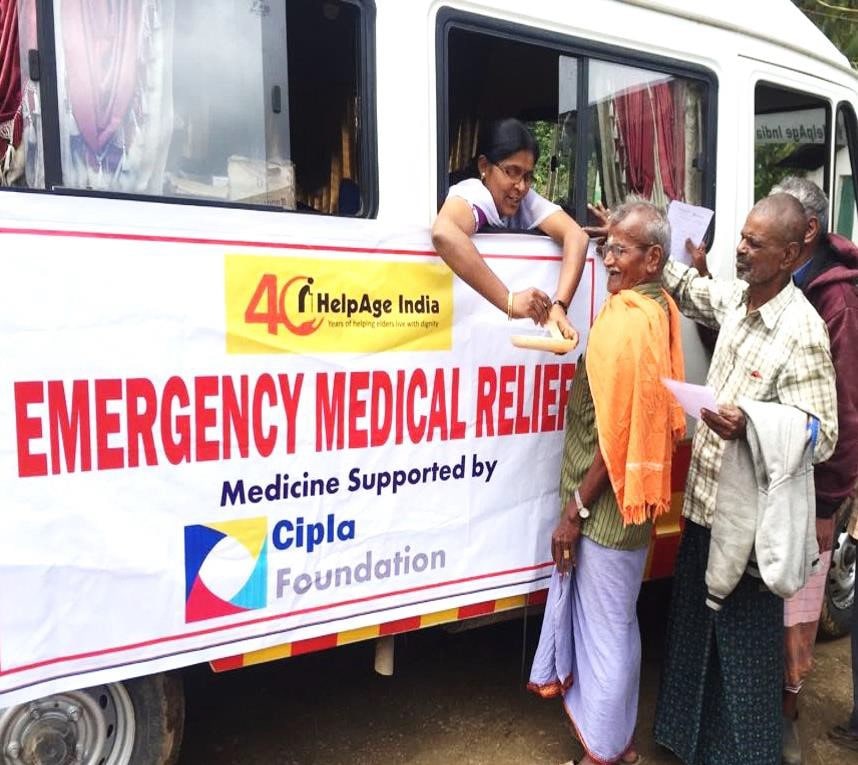 Restoring livelihood
In the months following a disaster, we reach out to communities to help them rebuild their lives. We prioritize the most vulnerable – women, children and elderly and individuals with disabilities. Our efforts include distribution of assistive devices (wheel chairs, crutches, hearing aids etc), livelihood skilling, construction of child friendly spaces and more
During the Tamil Nadu 2015 flood response, 14 Child Friendly Spaces were set-up that provided shelter, safety, nutrition and education to over 1100 children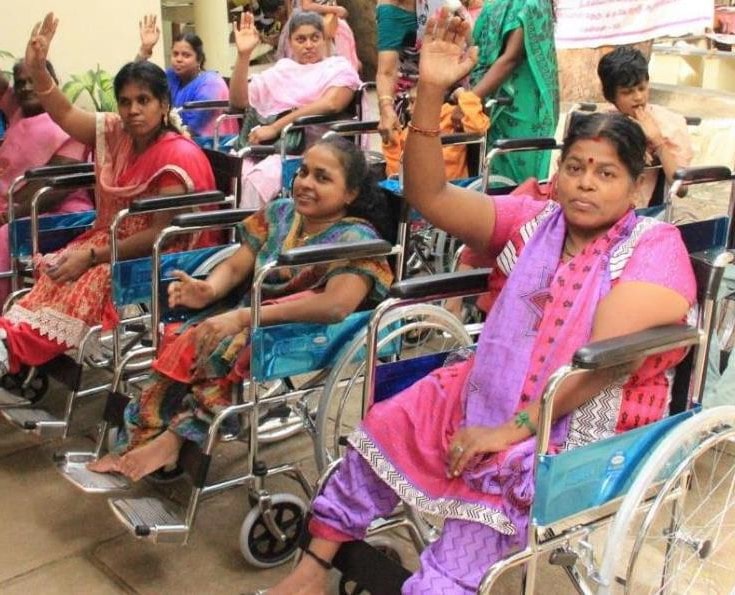 Building Back Better
For the long-term response, we focus on empowering individuals with disabilities by rebuilding new homes. These homes are disability-friendly, disaster resilient, sanitaion equipped and have clear ownership titles.
50 new homes were handed over to the communities hit by the Tamil Nadu 2015 floods. Cipla teams from across India joined us in handing over these homes.