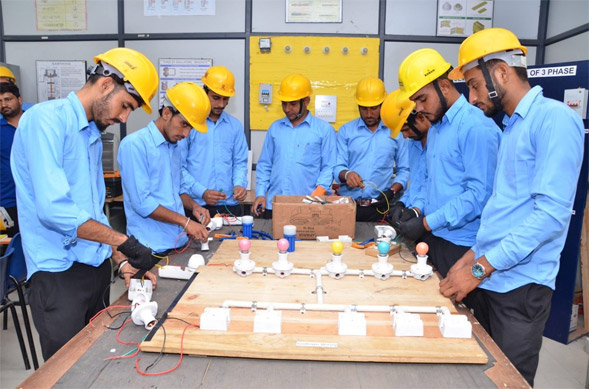 One of the initiatives during the year was in partnership with Skill and Entrepreneurship Development Institute ('SEDI') at Nalagarh, Himachal Pradesh where students were enrolled on seven different short-term courses.
450+ Students completed the course and about 60% of students are successfully employed.
In the aftermath of COVID-19, many families were left without employment or the means to survive. Through a family assistance programme across Jaipur, Hyderabad and Lucknow, we supported 300+ families to set up small-scale businesses. This support helped with continued income and ensured the fulfillment of their basic needs including health. Under this programme, we also trained 400+ youth of which 200 were employed.
SAANS Mask Project
During the pandemic, through the Foundation, we supported the designing of low-cost, scientifically validated face masks through a unique collaboration with CSIR – IICT. The project helps to create access for affordable face mask to community members for preventing infections. The project also created much-needed livelihood opportunities for self-help groups of women from low income communities.
The project operated under the name 'SAANS' (Breathe) mask and was operational across Maharashtra, Bihar, Himachal Pradesh, Gujarat and Pondicherry region in collaboration with our partners.
During the year, 500 women across four partner organisations in five states were engaged. These women from self-help groups helped manufacturing of 5 lacs+ masks.