Skilling
We support youth and adults from under-served communities with skills that enable them to build a productive life.
Saving Lives
and Livelihoods
Professional 
Skill Development
Skilling individuals 
with disabilities
Saving Lives and Livelihoods
Saving Lives and Livelihoods: SAANS Mask during COVID-19
In partnership with CSIR-IICT (Council of Scientific and Industrial Research – Indian Institute of Chemical Technology, Hyderabad), we supported the development and production of India's first-of-its-kind high quality affordable, multi-layered face mask – SAANS for community use.
In 2021, we scaled up the SAANS face mask project to create livelihood opportunities for communities in smaller towns and villages. We have partnered with NGOs and Self-Help Groups (SHGs) to produce and sell the mask in communities that need affordable high-quality protection.
3,51,000+ masks produced by 250+ women in Maharashtra and Himachal Pradesh
6,500,000+ INR revenue was earned by NGOs and SHGs.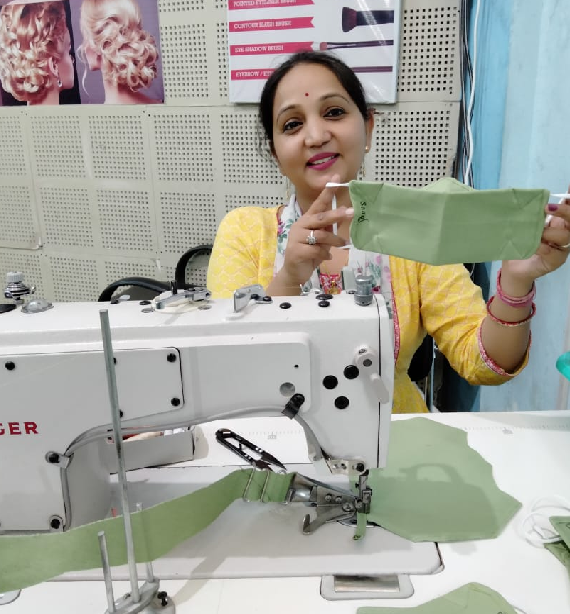 Professional Skill Development
Continuing Virtually – B.Sc. Medical Graduate Programme
The focus of our unique transformational programme in Baddi (Himachal Pradesh) is to provide professional education along with job-linked skills to capable youth from financially challenged backgrounds. The programme has been running successfully for four years. Students get an opportunity to pursue a four-year Bachelor of Science (Pharmacy) degree at Baddi
University and undergo on-the-job training. B.Sc. at Baddi University
41 students from two batches have completed the course in 2021. Cipla Foundation also prioritises enrollment of female students and has about 50% of them in the course.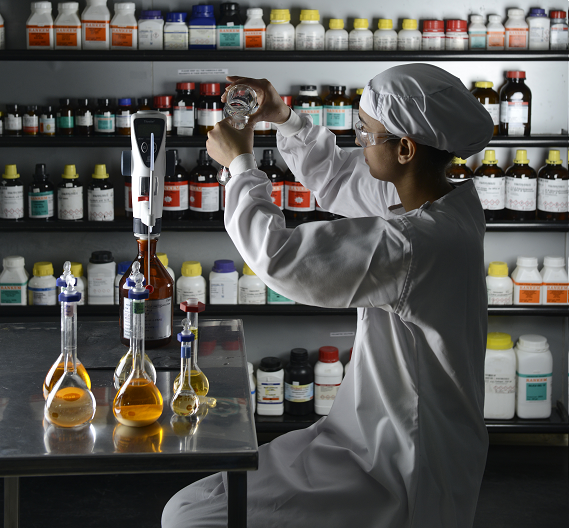 Job-linked Short-term Training
We have partnered with the Skill and Entrepreneurship Development Institute (SEDI) in Baddi and the ITI Sikkim to provide opportunities for youth to learn technical and functional skills from trained professionals in areas such as carpentry, electrical, sewing, beautician courses, etc.
265 youth have been trained virtually across 8 job-linked technical courses. 50% have secured employment during the pandemic with an average salary of Rs. 8,500 in 2020-21.
This support is also helping local youth address issues of poverty and unemployment.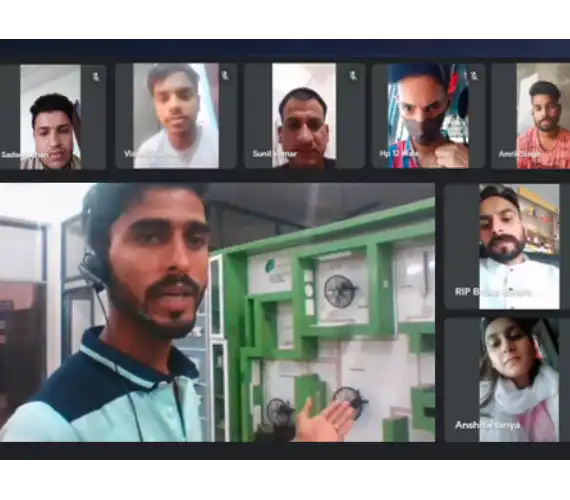 Skilling individuals with disabilities
Project Eyeway
In line with the Accessible India Campaign, we initiated Project Eyeway in 2017 to provide a one-stop solution for all resources and information for visually impaired individuals.
9000+ visually impaired individuals across Maharashtra have been supported over the last 3 years. This project is helping them and is the only support for accessing knowledge and resources.
3600+ individuals were equipped with information about pandemic-specific government schemes, resources for food, shelter, transport, jobs, and more. This helped them cope with COVID-19 times in a more comfortable manner.