Standing Strong. Caring For Life
Covid 19
Cipla Foundation is working with government, public health institutions, local administration, healthcare workers and vulnerable patients in India and South Africa
Our Key Covid Relief Initiatives
Supporting set-up of Covid Care Facilities
Supporting public health institutions to set-up Covid Isolation Ward & Covid Care Units and providing critical medical equipment
Advancing Covid testing for patients
Continuing to support high quality testing within reach of patients with financial difficulties
Purpose-built containers for Covid testing in high-risk communities
In partnership with Department of Health, South Africa
Safeguarding frontline health workers and communities
Providing safety equipment such as masks, PPE kits, gloves and more
Saving lives to also saving livelihoods
Supporting development & free-of-cost distribution of high-quality SAANS Face Maska along with creating livelihood opportunities in the pandemic.
Continuing care for patients
At Cipla Palliative Care & Training Centre, Pune through in-patient, homecare & teleconsultations. Mobile Health Vans reaches patients with free-of-cost medicines in remote communities
Humanitarian support to communities
Essential supplies, ration kits & meals to migrant workers, truckers and families in need
CAN-HELPER - INDIA'S FIRST TOLL-FREE EMOTIONAL SUPPORT LINE FOR CANCER
A unique helpline to support patients and their families coping with the challenges of cancer in Covid times.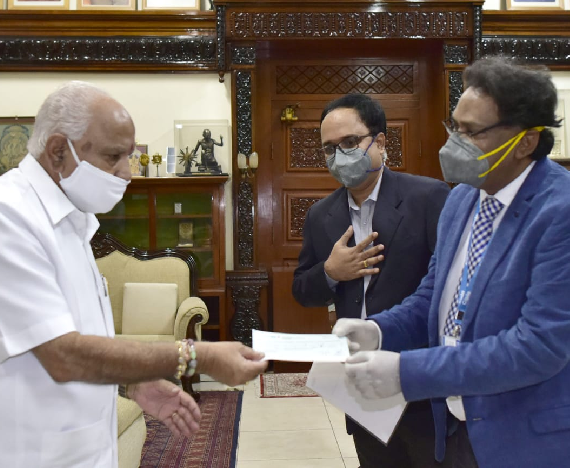 Contribution to PM Cares Fund & State Disaster Response Fund
Standing alongside the government to control the spread and impact of the pandemic.
- Rs. 6 Crores to PM Care Fund
- Rs. 5.5 Crore to State Disaster Relief Fund in Maharashtra, Karnataka, Himachal Pradesh & Goa as of 31st March 2021
Partnering with Government
Supporting the government's healthcare initiatives to mitigate impact of the pandemic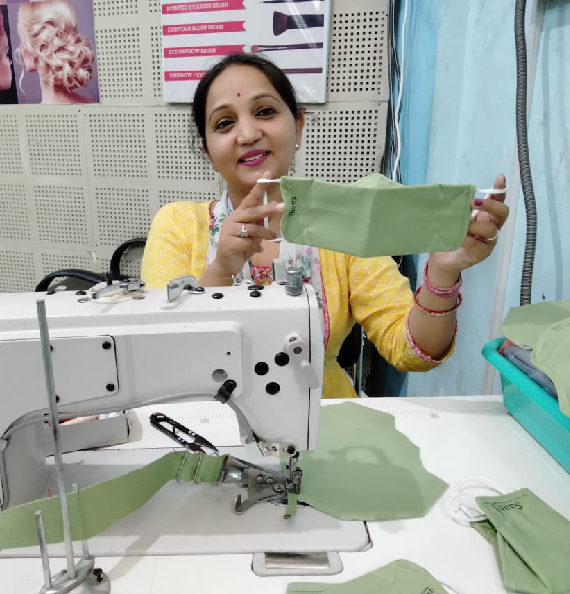 From saving lives to also saving livelihoods
Together with CSIR-IICT (Council of Scientific & Industrial Research – Indian Institute of Chemical Technology) supporting the development & production of India's first-of-its-kind high-quality affordable face mask SAANS
Over 1,00,000 masks have been distributed free–of-cost in rural Telangana so far. Additionally, creating livelihood opportunities in the pandemic by supporting NGOs & Self-Help Groups where local women are trained to stitch & sell SAANS masks.
100+ women have produced and sold 90,000 masks till date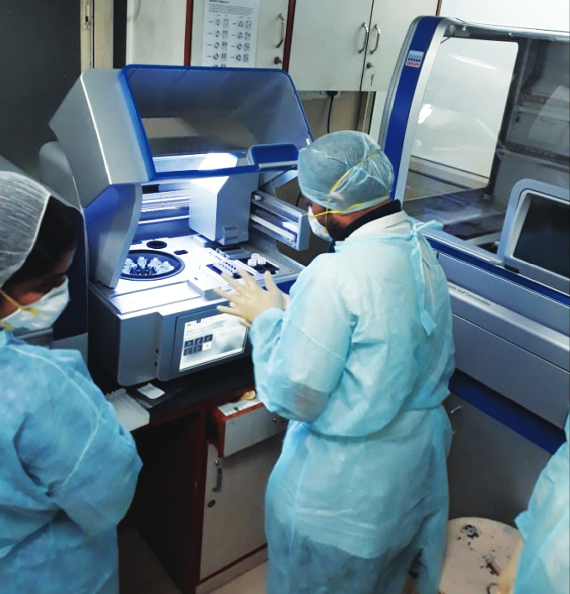 Advancing Testing
Supporting JJ Hospital Mumbai's 24/7 Covid Testing Laboratory with testing kits. The facility was made operational on 28 March 2020
8,900+ tests completed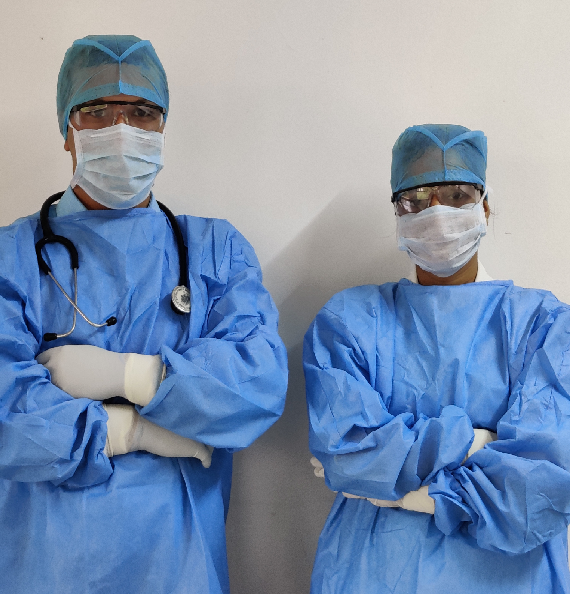 Safeguarding Frontline Health workers
Supporting public health and charitable hospitals with safety gear for doctors and paramedics
16,200+ Gloves
1,32,700+ Masks
8000+ PPE kit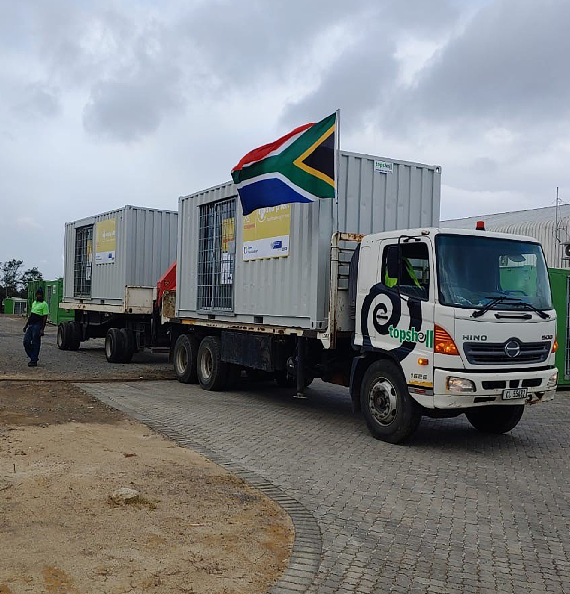 Deploying Purpose-built Containers
In South Africa, in partnership with the Western Cape Department of Health, the foundation deployed low-cost, purpose-built COVID-19 screening and testing units at Government clinics.
6 Containerized Units were deployed in the Overberg districts of Hermanus, Grabouw, and Caledon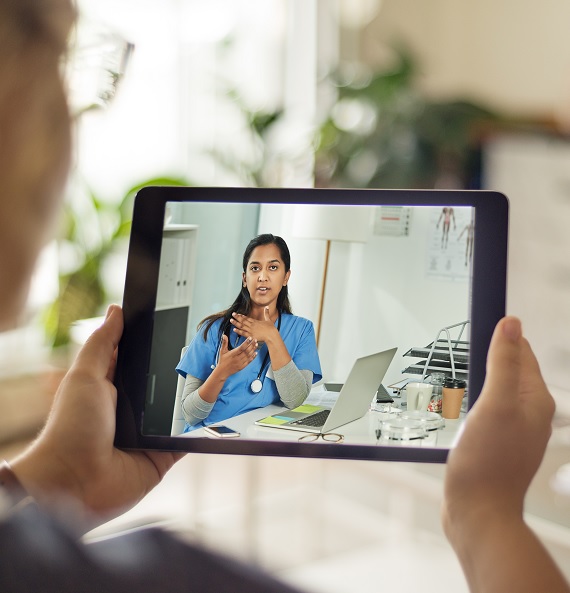 Building Capacity To Respond
Connecting doctors and healthcare workers to AIIMS & ICMR led online knowledge network on Covid19 through ECHO India.
Over 2,73,000 health workers trained through 510+ sessions
In South Africa, we have launched a KardioMD Telehealth App in partnership with BrandMed and Momentum Health Solutions to virtually connect patients with their healthcare practitioners.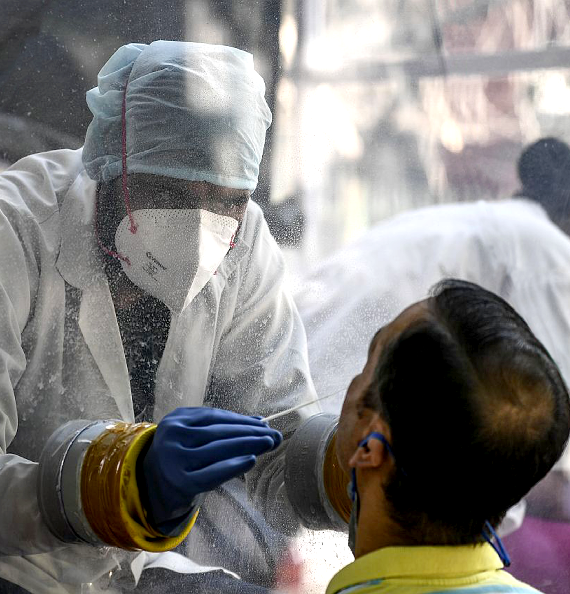 Free-of-cost Covid testing for marginalized patients
Supporting as knowledge partner in Project Ummeed, a Citibank funded initiative with National Health Mission (Government of Maharashtra) and State Municipal Corporations to increase Covid testing at public hospitals.
A first-of-its-kind collaboration that enables 1 lac RT-PCR Covid tests - the gold standard for diagnosing Covid-19, for patients with financial challenges
1,15,000 + tests done, across 26 government hospitals in 17 municipal corporations
Partnering with Local Administration
Coming together with the local administration to safeguard and support frontline workforce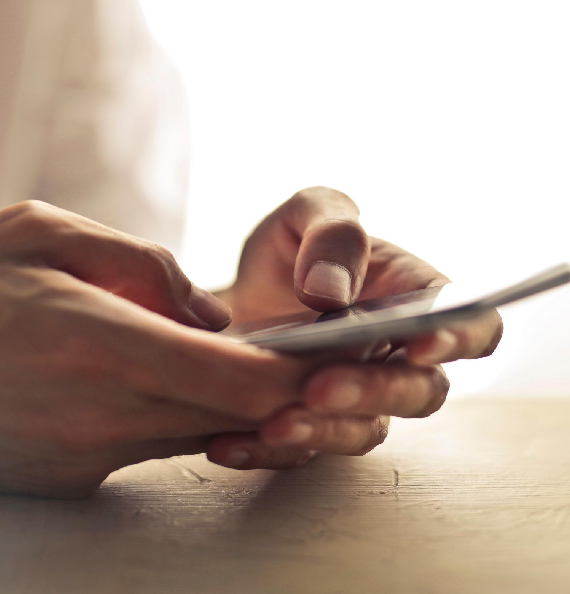 CAN-HELPER - TOLL FREE: 09511948920
Cancer Helpline for Emotional Support
Cancer patients and their families in Maharashtra can now dial-in to Can-Helper – a first-of-its-kind toll-free helpline for emotion support. The helpline will provide relief and reduce stress, anxiety and fear caused by Cancer and made harder by Covid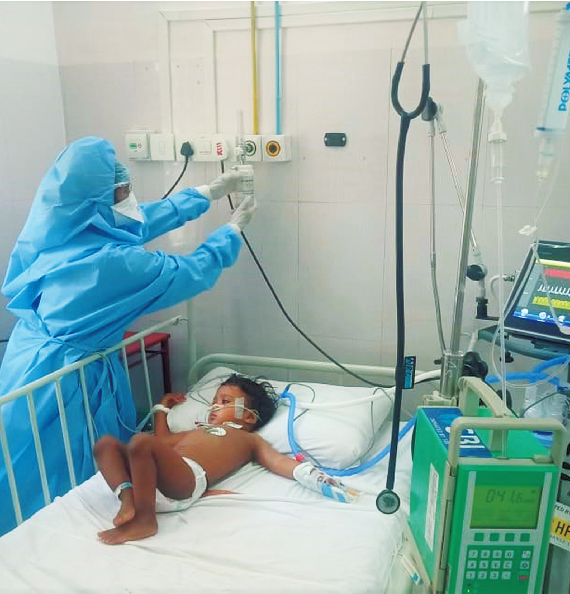 Maharashtra's only Pediatric Covid Isolation Ward
In partnership with Municipal Corporation of Greater Mumbai (MCGM) we have set up Maharashtra's only Pediatric Covid Isolation Ward at BJ Wadia Children Hospital, Mumbai – the country's largest charitable hospital for children
3900+ children and their caregivers served at the isolation unit so far.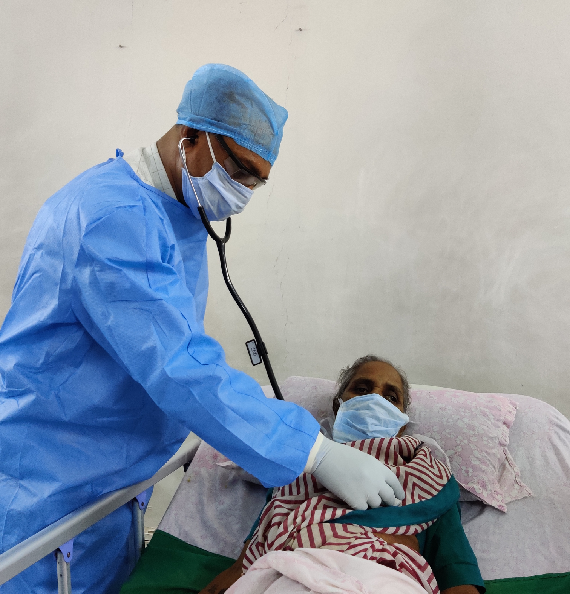 Municipal Corporation of Greater Mumbai (MCGM)
Provided Personal Protective Equipment (PPEs) to safeguard frontline health workers in Municipal Hospitals
Nair Hospital, Mumbai | Kalwa Hospital, Mumbai KEM Hospital, Mumbai | Sion Hospital Mumbai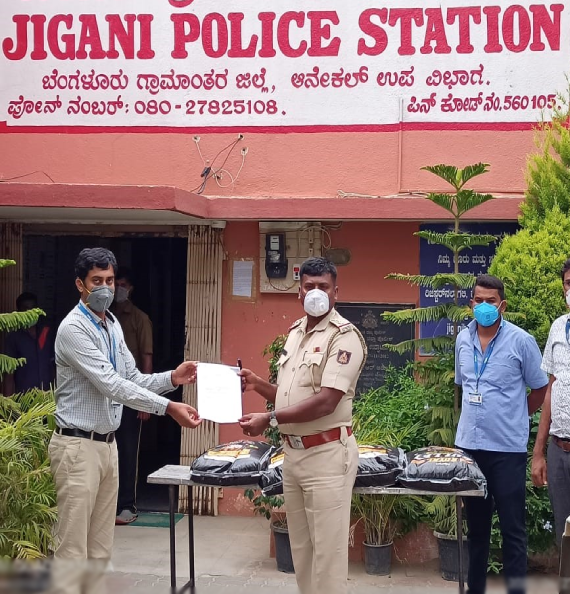 Protecting Frontline Workforce
Supporting district hospitals, law and order departments and municipal bodies with safety gear for their frontline work force
Personal Protective Equipment (PPEs)  | Masks | Gloves | Sanitizers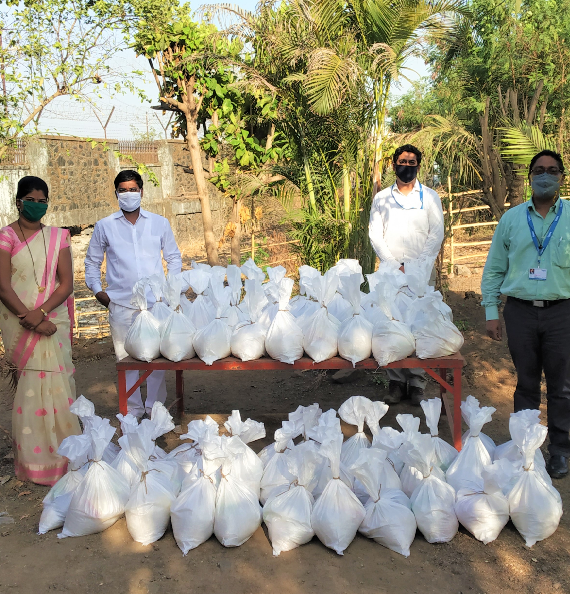 Working With Village Panchayats
Supporting communities living in remote locations with basic essentials in Covid times
Ration  |  Food  |  Hygiene supplies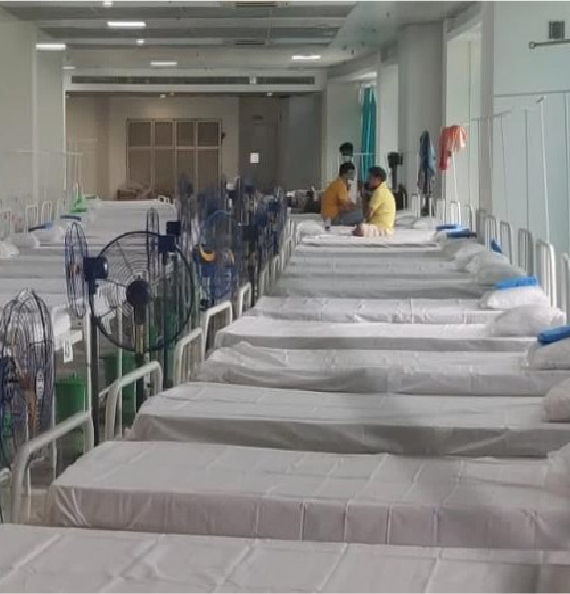 Growing our support to Covid Care Facilities
Partnering with public health institutions to support set-up of Covid Isolation Ward & Covid Care Units
provided equipment like X-ray machines, oxygen concentrators & high flow nasal oxygen machines.
Supporting NGO Partners & Community Organizations
Partnering with organizations on the ground to serve patients and communities in need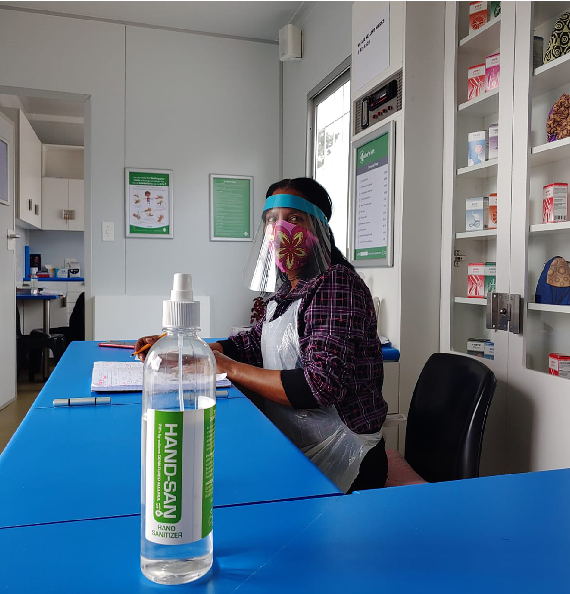 Continuing Primary Healthcare Services
Existing Sha'p Left Nurse Surgeries, through an Enterprise Development Model, have been continuously providing services to local communities.
Providing much needed primary healthcare services during this period to ease the burden on government facilities
33,000+ patients were served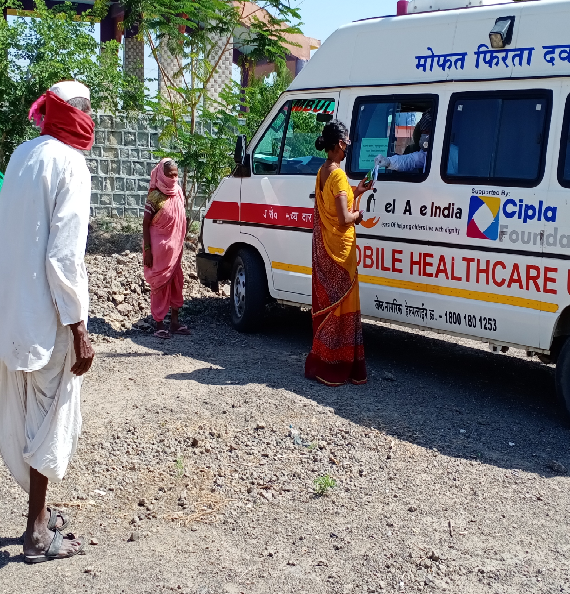 Continuing care for chronic patients
In partnership with HelpAge India, the Mobile Healthcare units are reaching remote locations with medicines for patients with chronic conditions
74,000+ health consultations done in Patalganga, Kurkumbh, Baddi, Indore & Bengaluru.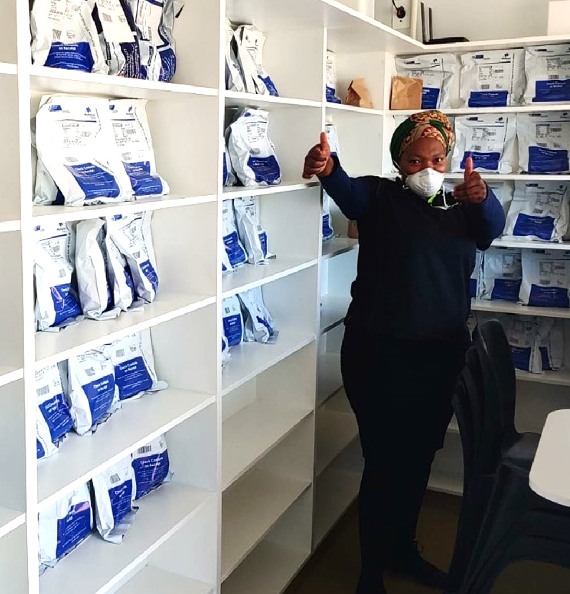 Accelerating Chronic Medicine Dispensing
In South Africa, the Central Chronic Medicine Dispensing and Distribution units (CCMDD)supports the National Department of Health, focusses on distributing chronic medicines to stable government patients, increasing reach, access and overall medicine compliance.
chronic medicines to stable patients
The pick-up-points help
decongest overcrowded state facilities,
especially during this period.
Over 240,000 medicine parcels were distributed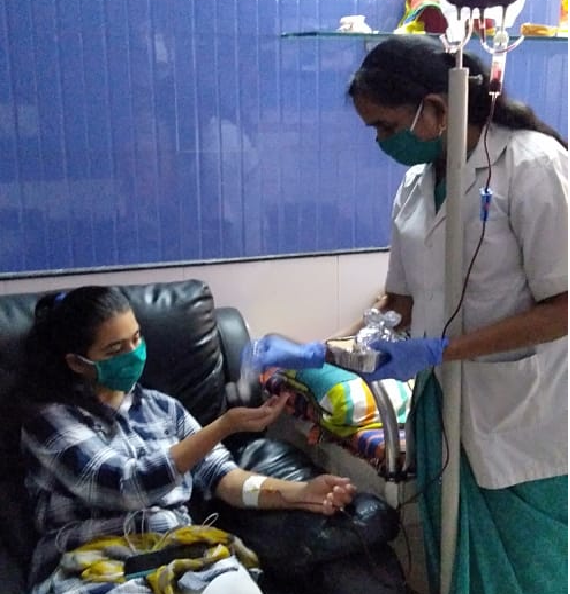 Continuing Care For Thalassemia Patients
In partnership with health organizations, we are continuing to extend critical care for Thalassemia patients amidst COVID19.
Under stringent safety measures, through blood donation & transfusions, together we stand strong to bring comfort for critically ill patients & their families.
Supported 12 lifesaving bone marrow transplant surgeries and 1,115 blood transfusions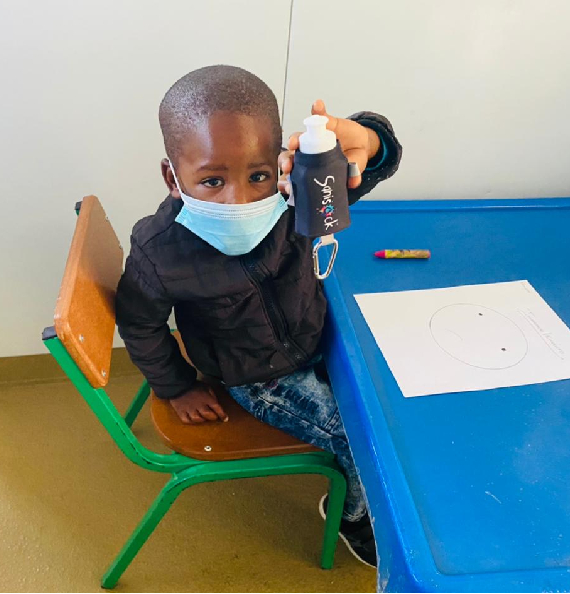 Ajuga – Early Childhood Development Centres
The Ajuga pre-school programme supported by Cipla Foundation, South Africa, stayed focused on supporting the children and teachers with meals, masks & sanitizers. In partnership with UNICEF, easy to understand daily e-learning materials were distributed to ECD staff to share with parents via Whatsapp. Teaching staff was provided with food vouchers
Food Supplies For Children & Families
E-learning material in partnership with UNICEF
Food vouchers to the teaching staff and their families during this period
30,000 meals were donated to families.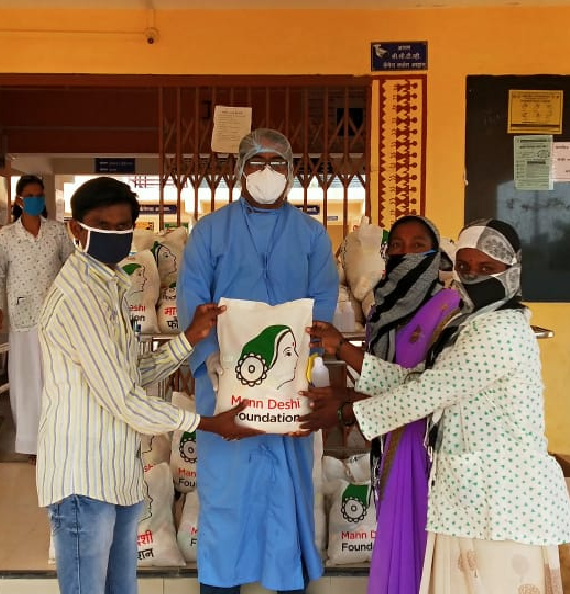 Safety equipment & essential items in remote communities
Distributed PPEs, gloves and masks to community healthcare facilities and handed over ration in villages through MannDeshi Foundation in Satara district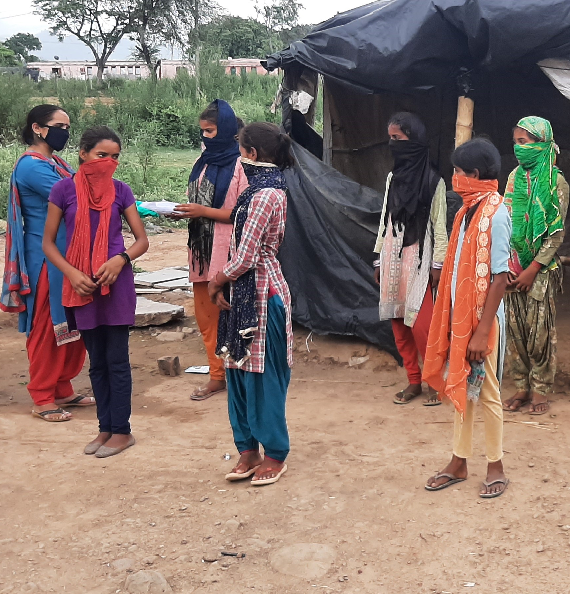 Menstrual Hygiene for Adolescent Girls
Together with our on-ground NGO partner and local health department, we have stepped forward to provide sanitary napkins and build awareness for menstrual hygiene among adolescent girls from communities near Cipla Baddi.
Reaching 4 slum communities of 3000+ population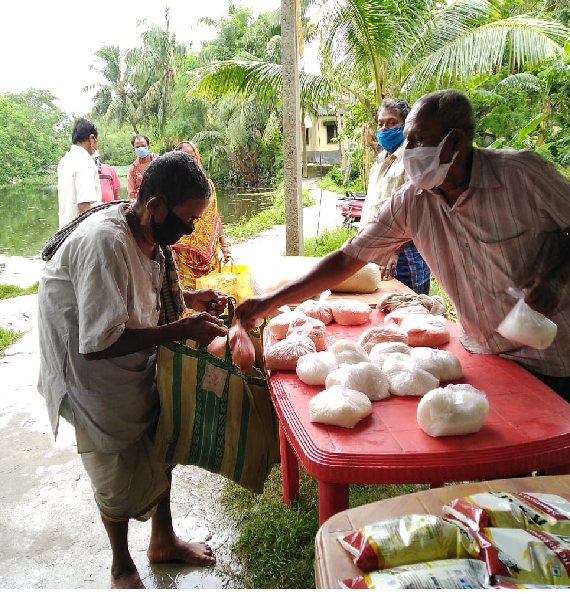 Supporting Communities devastated by disasters
Stood by floods and cyclone hit communities in West Bengal, Odisha, Assam and Bihar by providing essential supplies including tarpaulin sheets, drinking water, hygiene items, ration packets, cooked meals and more.
Supported communities in Chalisgoan, Maharashtra cope with drought, by providing much-needed water shed development, river storage, soak pit development and tree plantation
Also supported setup of surface reservoirs with the capacity to hold 20 Crores liters of water in Dhamangaon and five villages in Maharashtra.
Reached out to 10,000+ individuals through our disaster response and environmental sustainability efforts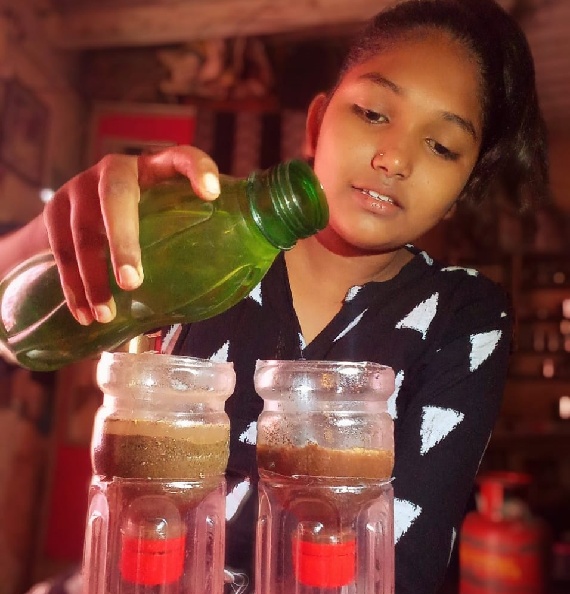 Continuing to learn through digital sessions
Despite schools closing down due to Covid, students and teachers from government and government-aided schools near Cipla units continue to learn through online sessions in science, math, computers, art, craft, literature and more. Virtual teacher's trainings are also been conducted across communities.
2,95,300+ digital interactions with students in Indore, Sikki, Patalganga, Kurkumbh, Goa & Bengaluru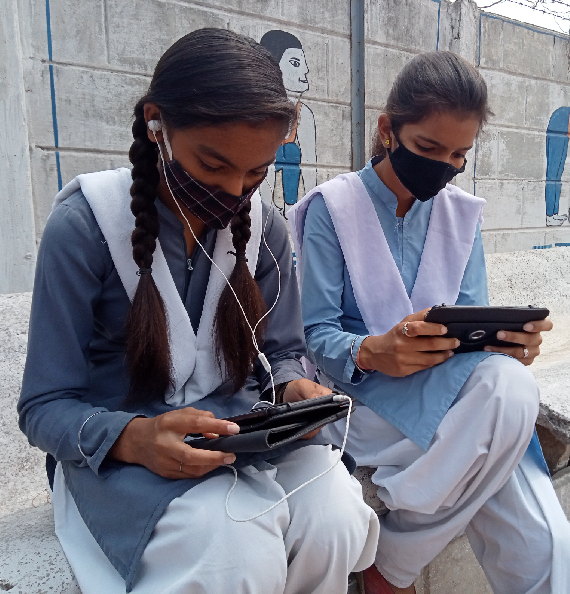 Unlocked opportunities for virtual learning
D-LEAD – Digital Learning Excellence and Development initiative has reached out to students in government and government-aided schools near Cipla manufacturing units. The initiative advances the Government's new National Education Policy (NEP) emphasizing digitization of education.
1600 Digital Tablets with pre-loaded content in regional languages have been distributed to class 9 & 10 students
Humanitarian efforts towards communities in need
In this most difficult time, we continue to stand by communities near Cipla units and depots across India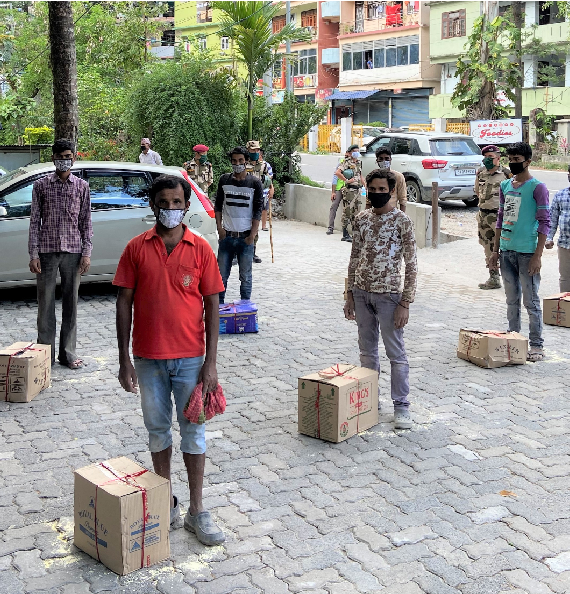 Extending Supporting to migrant workers
Ration kits with essential items were distributed in communities for the ones most affected.
2,590+ kits distributed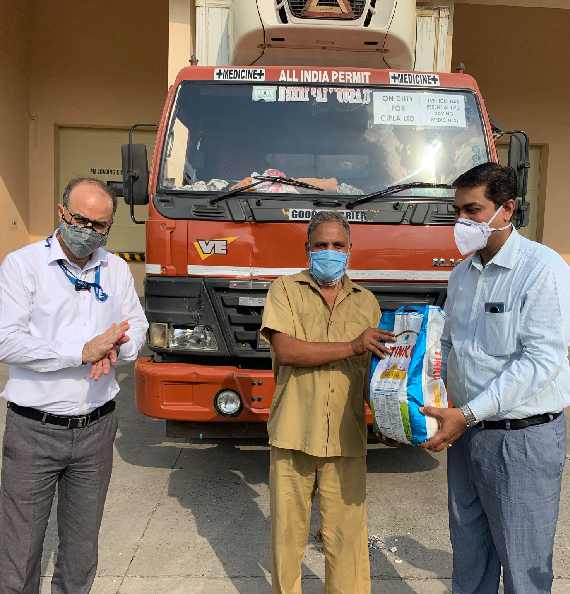 Supplying food packets for truck drivers
Providing food packets and cafeteria meals for truck drivers who supply essential medicines and critical items to various Cipla Units.
Over 640 drivers benefitted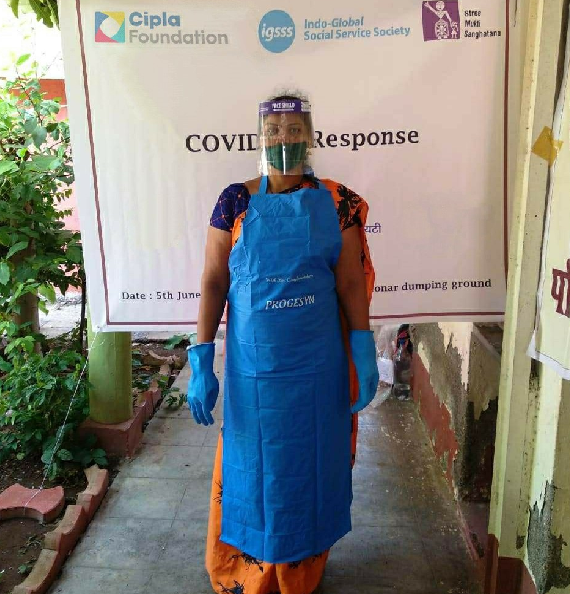 Safeguarding Women Waste-pickers - Mumbai's frontline cleanliness workforce
Waste-pickers are the backbone of the informal waste management sector and remain largely sidelined.
Reaching out to women waste-pickers with masks, gloves, face shields and personal hygiene items
400+ women reached out till date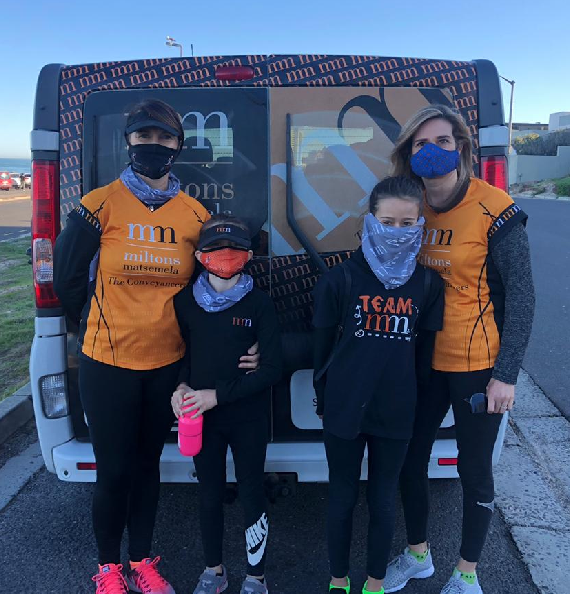 Unlocking Cipla's Volunteering Spirit
Cipla Foundation South Africa together with Miltons Matsemela hosted a virtual Youth Day Run to raise funds for masks for frontline COVID healthcare workers. Ciplaites and their families ran in support and solidarity.
Over Rs 1,32,000 collected and 5,000 masks bought and distributed
Through other donations & pledges,30,000 masks are being distributed to frontline staff of Operation Smile,an organization that supports corrective surgeries for children born with clefts
Stories of Care
Names changed to protect confidentiality
Marking 23 years of care, comfort & compassion at Cipla Palliative Care & Training Centre, Pune
The pandemic has changed our world but we continue to care with the same spirit. Watch this 3-minute film on the Centre made just days before Covid